Brand A-Z
Rome (1 to 8 of 8)
---
--- The Basket Broiler from Rome makes it easy for you to grill your food on an open fire. It's great for camping or for home use. Simply add your favorite foods to the basket and start grilling. There's nothing better tasting than roasted corn on the cob...
--- Delight the appetites of large gatherings of family and friends with the Rome Group Camping folding grill. Over 3 ft. long, this grill offers a large cooking area and folds flat for easy storage.
---
Transform your campfire into a sturdy outdoor grilling surface with the folding Rome Pioneer Camp grill. Its 4 heavy-duty support bars accommodate food, cooksets, pots and pans without warping.
---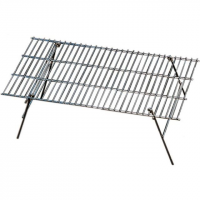 "Rome Camp & Hike Pioneer Grill 124. Crossbolts are spaced close together for cooking hamburgers hot dogs and steaks directly on the grill. Permanently attached legs fold for easy storage and stick into ground for rigidity. Dimensions: 17 x 10-1/2 with...
--- Keep the grit and grime of cast-iron cooking contained to the inside of the canvas Rome Single Pie Iron storage bag. It makes a great cover for the head of your round or square Rome pie iron.
--- Marshmallows aren't the only thing you can toast over a fire--with this toaster you can make a hot sandwich or cook a pot pie.
---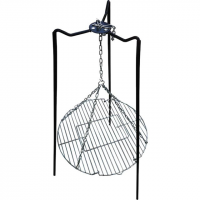 "Rome Camp & Hike Tripod Grill 117EZ. 5 diameter grill and folds down to 20.5 x 10 x 1. The grill adjusts vertically up to 20 over the fire for ample cooking control."
---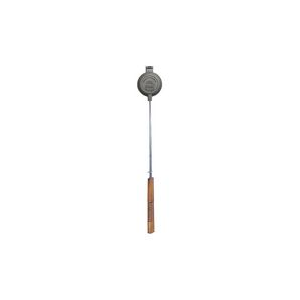 A camping favorite for both the kids and adults. The generous cooking cavity in this classic pie iron makes fantastic sandwiches and desserts with sealed edges. PRODUCT FEATURES: 4 1/2" diameter. 28" overall length. 340207 , rome Round Pie Iron , Round...
---
Used Book in Good Condition.
---
---
Used Book in Good Condition.
---
The Original Pie Iron Since 1964. Heavy Duty Square Cast Iron Design. 28 inch Overall Length. Toasts Pies and Sandwiches With Ease. Great Fun For Firepits. Great Fun For Firepits and inchStaycations inch.
---
* WATER RESISTANT WATCH: Perfect for all kind of business, casual, indoor and outdoor activities and daily use. but NOT suitable for showering, diving, snorkeling or water-related work. *SPECIAL DIAL DESIGN: Unique brown Number, Classic brown and brown...
---