Brand A-Z
Rome (1 to 5 of 5)
---
--- The Basket Broiler from Rome makes it easy for you to grill your food on an open fire. It's great for camping or for home use. Simply add your favorite foods to the basket and start grilling. There's nothing better tasting than roasted corn on the cob...
---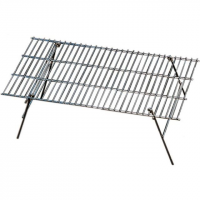 "Rome Camp & Hike Pioneer Grill 124. Crossbolts are spaced close together for cooking hamburgers hot dogs and steaks directly on the grill. Permanently attached legs fold for easy storage and stick into ground for rigidity. Dimensions: 17 x 10-1/2 with...
---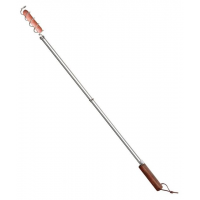 Rome Camp & Hike Single Wieneround Rotisserie Hot Dog Fork 43004578. With a turn of the thumbwheel the coil holding the hot dog rotates which in effect rotisserie cooks the dog. You'll never have a juicier hot dog over an open fire.
---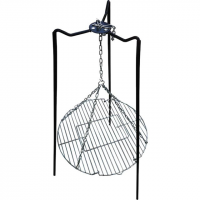 "Rome Camp & Hike Tripod Grill 117EZ. 5 diameter grill and folds down to 20.5 x 10 x 1. The grill adjusts vertically up to 20 over the fire for ample cooking control."
---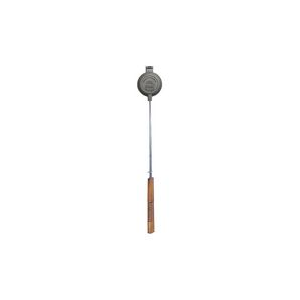 A camping favorite for both the kids and adults. The generous cooking cavity in this classic pie iron makes fantastic sandwiches and desserts with sealed edges. PRODUCT FEATURES: 4 1/2" diameter. 28" overall length. 340207 , rome Round Pie Iron , Round...
---