Brand A-Z
Repel (1 to 10 of 13)
---
---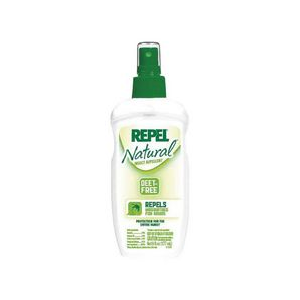 Sure DEET works like a charm, but it can be harmful at times, so do yourself a favor and repel Insects the natural way with Repel's Natural Insect Repellent Pump Spray. PRODUCT FEATURES: Contains natural ingredients Child and pet safe Repels mosquitoes...
---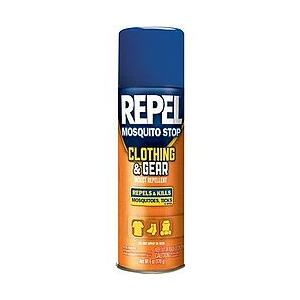 Repel gives you the defense you need when going into the outdoors with their Permanone Insect Repellent. This Spray on repellent lasts through multiple washes for long lasting protection. Do not apply Permanone to skin. PRODUCT FEATURES: 371439 , repel...
---
Repel 100 DEET insect repellent provides complete protection against mosquitoes, chiggers, no-see-ums, ticks, gnats and biting flies.
---
Protect yourself against biting bugs during full-day outdoor adventures with the Repel 100 insect repellent pump spray.
---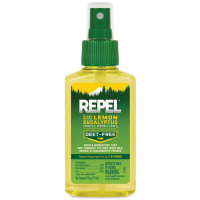 Designed to repel mosquitoes for up to 6 hours, the active ingredient in Repel plant-based Lemon Eucalyptus Insect Repellent is derived from the leaves of the Eucalyptus citriodora tree. Plant-based repellent is DEET-free. Repels mosquitoes that may...
---
All-natural Repel Lemon Eucalyptus Pump-Spray insect repellent provides hours of relief from biting insects.
---
With a DEET-free formula made with lemon eucalyptus tree oils, Repel Plant-Based Lemon Eucalyptus aerosol insect repellent fends off mosquitoes and other biting bugs for up to 6 hrs.
---
Repel Sportsmen Max Formula(TM) lotion keeps biting insects away so you can enjoy your time in the great outdoors.
---
The convenient Repel Sportsmen Formula(R) insect repellent wipes let you easily shield yourself from biting insects.
---
Repel Sportsmen Max Formula(R) Pump spray insect repellent was developed especially for campers, backpackers, fishermen, hunters and outdoor enthusiasts.
---