Brand A-Z
Reliance (1 to 10 of 12)
---
--- 10 Day Drinking Water Supply | BPA Free | Collapsiblea Be prepared no matter what happensThis container collapses down small size, but can hold 5 gallons of water when filled.a Save time & be organizedClear and transparent plastic allows you to easily...
---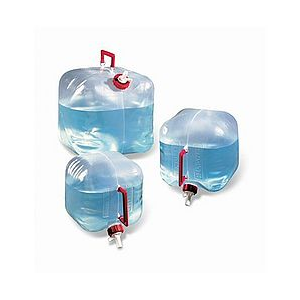 Carry larger volumes of water in the Fold a Carrier from Reliance. These collapsible plastic containers conveniently carry or store water. PRODUCT FEATURES: 341095 , reliance Fold a Carrier - 5 Gals , Fold a Carrier - 5 Gal reliances , reliance Fold a...
---
Carry and dispense water conveniently in this handy Reliance Aqua-Tainer 7 gal. storage container.
---
With an ergonomic handle and premium screw-on vent cap, the rugged, rigid, BPA-free Reliance Aqua-Tainer water container offers a compact size and hideaway spigot for easy carrying and storage.
---
Designed for portable toilets, the nontoxic, nonhazardous Reliance Bio-Gel waste treatment turns black water into a solid gel that helps mask unpleasant odors.
---
Ideal for use with the Reliance Luggable Loo(R) (sold separately) and other portable toilets, the Reliance Double Doodie waste bags with Bio-Gel ease disposal.
---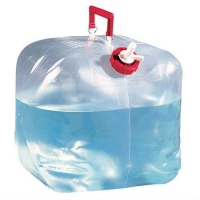 Designed with high-grade polyethylene material, a completely leak-proof design and an integrated on/off spigot design, the Fold-A-Carrier delivers superior durability, ideal packability and enough water capacity to keep you hydrated during your entire...
---
Whether you're fancying up your trowel hole or using the Reliance Double Doodie bagging system, the Reliance Fold-To-Go portable toilet offers collapsible convenience for your backcountry campsite.
---
Keep 7 gal. of potable water on hand with the large-volume Reliance Jumbo-Trainer water container.
---
The 5-gal. Luggable Loo Portable Toilet offers a simple bucket-style design and traditional snap-on lid for answering nature's call on camping trips.
---