Brand A-Z
Quality Bicycle Products (1 to 6 of 6)
---
---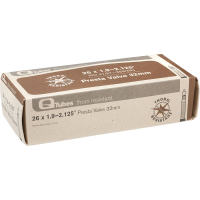 These Q-Tubes presta valve tubes are sturdy enough to take punishment from even the toughest bike rides. . . . Thorn Resistant tubes have a thick 4mm tire side rubber along with a thinner but still tough 2mm rim side rubber. . Same type of valve that...
---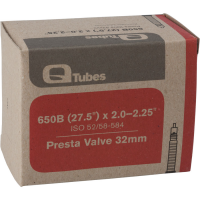 You never know when you'll need to repair your bike. Punctures, wear and tear, and other damage could leave you walking, so be ready to keep riding with this set of Presta valve tire tubes. . Butyl tube. . Includes a removable valve core and threaded...
---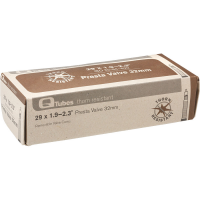 This tube, suited for vehicles with Presta valves, features a thorn-resistant design that has 4mm thick tread walls and 2mm thick rims. . . . Made out of butyl. . Threaded Presta valve. . Removable valve core. . Valve measures 32-40mm. . Weighs 681...
---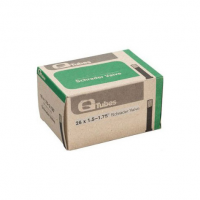 A high quality mountain tube with Schrader valve. Fits tire sizes 26 x 1.5 in. to 1.75 in.
---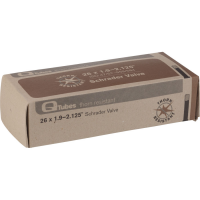 Give your bike one of the highest-quality inner tubes on the market. QBP meticulously molds the tube and then enhances it for a dependable ride and long-term usage.. . Features a 32mm valve stem. Designed to fit 26 in. tires with widths between 1.9 and...
---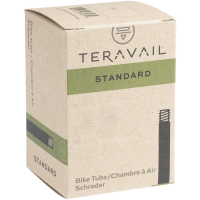 QUALITY BICYCLE PRODUCTS Q Tubes Schrader Valve, 12.5 x 2.25 in. . 2012897. . . . Whether you're making necessary repairs or just tuning up for the season, count on the Q Tubes Schrader Valve to make your bike as functional as can be. . . . 12.5 x 2.25...
---