Brand A-Z
Primus (1 to 10 of 28)
---
---
A multifunctional and durable accessory that allows you to cook over an open fire, the Primus Aeril campfire grill features stainless-steel construction, sturdy folding legs and a solid design.
---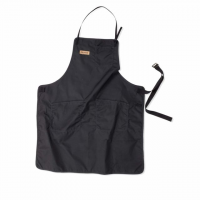 Primus Camp & Hike Campfire Apron Black P740960. Made from durable g1000-fabric. Two larger front pockets and one smaller breast pocket for all the essentials you need while cooking. Adjustable belt made of webbing keeps the apron in place. The buckle...
---
Made with durable 18/8 stainless steel, the Primus Campfire Cookset has everything you need to cook a meal. The two cook pots include convenient colander lids for straining pasta and vegetables.
---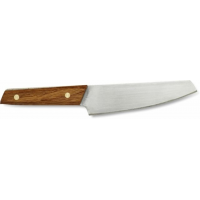 Primus Camp & Hike Campfire Knife-Large P738009. This Chef Knife features an oak handle and a flexible stainless steel blade that is good for filleting.
---
The Primus Campfire Plate is made of durable, food-grade 18/8 stainless steel, and has high sides to keep your food on your plate, even if it's balancing on your knees as you sit around the fire.
---
Made from durable 18/8 stainless steel, the 3-liter Primus Campfire Pot has a metal foldaway handle and metal lid so you can use it over an open fire.
---
A backpacking essential for novices and experienced outdoor cooks alike, the Primus Essential Trail stove offers precise flame control. No folding parts means it's always ready to use.
---
Boil water and cook 1-pot meals quickly and efficiently with the Primus Eta Lite stove system. The pot attaches to the stove burner for stable performance and convenience on backpacking trips.
---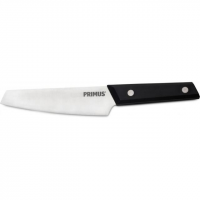 Primus Camp & Hike Fieldchef Knife Black P740410. FieldChef Knife is a versatile knife for outdoor use designed for all types of outdoor cooking. The knife has a 12 cm long full tang blade in stainless steel and a durable plastic handle with a good grip....
---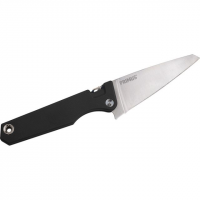 Primus Camp & Hike Fieldchef Pocket Knife - Black P740440. The compact design means that it takes up very little space in your pocket or bag.The knife has a design that locks the blade in open and closed position and a safe blade lock that ensures a comfortable...
---