Brand A-Z
Platypus (1 to 10 of 52)
---
--- When you need to replace a ruptured line on your Big Zip SL or SP, turn to Platypus' Big Zip Drink Tube. PRODUCT FEATURES: Material(s): Polyurethane Bite valve material: Silicone Shut Off Valve material: Polypropylene/High Density Polyethylene Inner diameter...
---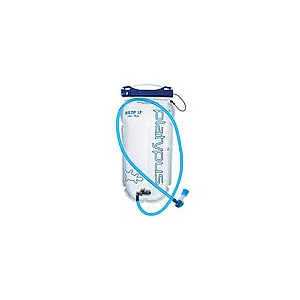 Keep yourself hydrated hands-free with the Big Zip LP 2.0L Hydration System from Platypus. The wide-mouth opening makes filling super easy, while the low-profile design works with almost any pack out there. PRODUCT FEATURES: Made in U.S.A. 06958 , Platypus...
--- There's nothing worse than luke warm water in the summer and frozen water in the winter, and Platypus solved that problem quite easily with their Bite Valve & Drink Tube Insulator. PRODUCT FEATURES: 07042 , platypus Bite Valve & Drink Tube Insulator ,...
--- Whether you've left your bladder in the garage for a month or just want to prep things for a future journey, you can always count on Platypus' Cleaning Kit. Simple to use and easy to store, this kit has everything that you need to keep things nice and...
---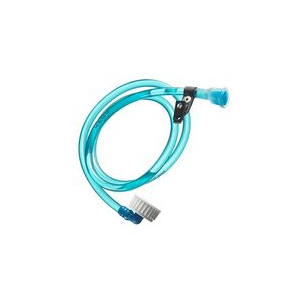 Replace or add a drink tube to any screw-top Platypus hydration reservoir or bottle. Length: 40 in / 102 cm. 07045 , PLATYPUS DRINK TUBE KIT , PLATYPUS , DRINK TUBE KIT
---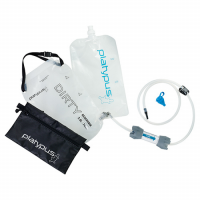 The Platypus GravityWorks 2.0L Filter System does all the work for you. Its simple design uses gravity to move water from the resevoir, through a filter, and into your carrying resevoir for consumption. Able to produce 1.5 liters of fresh water per minute...
---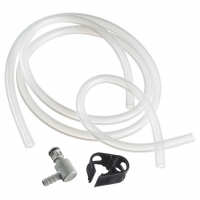 The Platypus GravityWorks 2.0L Hose Kit contains both Clean and Dirty hoses to replace your old ones. It also includes a quick connector and shut-off clamp.
---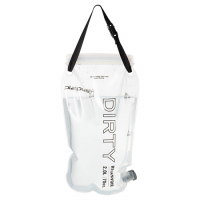 Replace warn out or damaged reservoirs with the Platypus GravityWorks 2.0L Dirty Replacement Reservoir. This two layer bag has a robust exterior for protection with a food-grade, taste-free interior.
---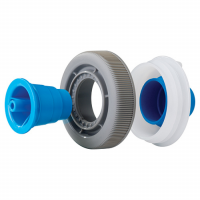 The Platypus GravityWorks Bottle Adapter lets you connect your water filtration system to any bottle you choose. Whether it is a soft bladder or a hard 1 litter cylinder, you can fill it easily without creating a mess. When you're done refilling, the...
---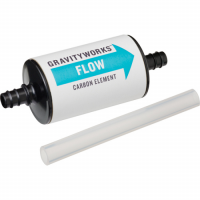 Remove flavors, odors and organic compounds from your filtered water for the best taste possible when you use the GravityWorks Carbon Element from Platypus with your existing GravityWorks system. It easily splices in after the GravityWorks hollow fiber...
---