Brand A-Z
Petzl (1 to 10 of 165)
---
---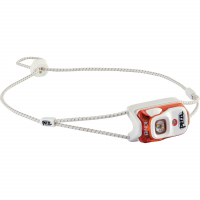 Ultra-lightweight at 35g, the Petzl Bindi headlamp fits in the palm of your hand. With 200 lumens of power, ita (TM)s ideal for everyday activities and for regular training in the city, in the mountains or on the sea. Charged directly via USB cable, the...
---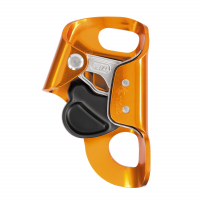 Petzl's Croll Chest Ascender sets the bar for efficiency on fixed ropes. Its small lightweight design allows it to be easily stored without getting in the way and when your destination if above you, kick it into action and feel the smooth action and incredible...
---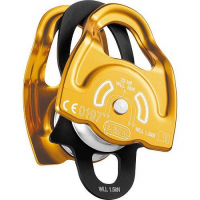 Make your complex hauling systems work more smoothly with Petzl's Gemini Double Prusik Pulley, a double pulley design equipped with an auxiliary attachment point for use in technical hauling systems. Crafted with aluminum and very lightweight, this pulley...
---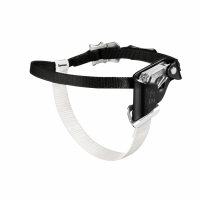 The Petzl PANTIN is a foot ascender designed for more efficient and less tiring rope ascents, also available in left-foot version.
---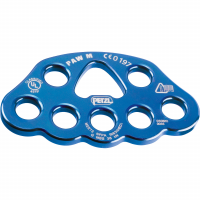 The unique design of the Petzl Paw Rigging Plate allows one large carabiner to be clipped at any point in the 360-degree radius, while smaller holes function the same as a conventional rigging plate.
---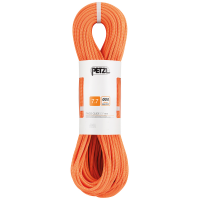 Thin and very lightweight, the Paso Guide 7.7 mm rope is designed for intensive use in ice climbing or technical mountaineering. The Guide UIAA Dry water repellent treatment gives it excellent water resistance, and is well-suited to everyday use in extreme...
---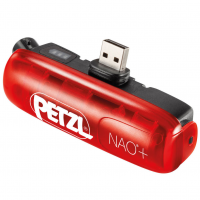 To keep your NAO+ headlamp performing out in the wilderness, have this rechargeable Lithium-Ion battery on hand. As a backup, it easily charges up via universal micro USB, even in cold temperatures. . Universal charging via a micro USB port. . Battery...
---
A rechargeable, multi-beam headlamp, the Petzl Actik Core offers 450 lumens of power to light the way during dynamic outdoor activities like running, hiking and backpacking.
---
Light up a post-work trail run or a predawn summit with the Petzl Actik headlamp. Its multi-beam design provides up to 350 lumens of brightness for dynamic outdoor activities.
---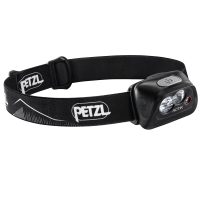 The ACTIK headlamp offers 350 lumen brightness. Multi-beam, it is ideal for dynamic outdoor activities like mountaineering, running, hiking and backpacking. Red lighting preserves night vision and prevents members of a group from blinding each other....
---