Brand A-Z
Petzl (1 to 10 of 158)
---
---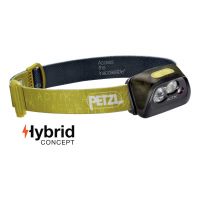 Offering 300 lumens and multiple light modes, the powerful Petzl Actik headlamp is ideal for outdoor activities such as mountaineering, running and hiking.
---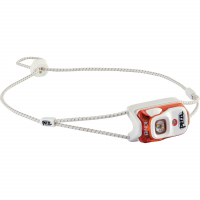 Ultra-lightweight at 35g, the Petzl Bindi headlamp fits in the palm of your hand. With 200 lumens of power, ita (TM)s ideal for everyday activities and for regular training in the city, in the mountains or on the sea. Charged directly via USB cable, the...
---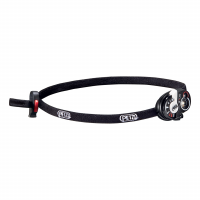 Ultralight, waterproof and very compact, the 50-lumen Petzl E+Lite 2 headlamp is ideal for the emergency kits in your home and car. You have those, right?
---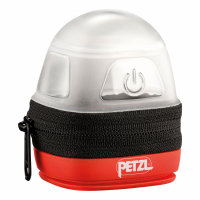 The protective Petzl Noctilight headlamp carrying case turns your compact headlamp into a lantern.
--- Petzl Cordage line has a wide range of uses, from backing up anchors to tying prusiks or attaching gear, depending on its diameterSemi-static cord with low stretchRugged nylon constructionWeight: 24 g/mGreat for making slings and prusiksAlso available...
---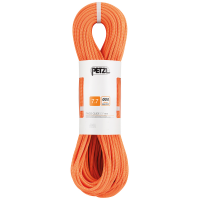 Thin and very lightweight, the Paso Guide 7.7 mm rope is designed for intensive use in ice climbing or technical mountaineering. The Guide UIAA Dry water repellent treatment gives it excellent water resistance, and is well-suited to everyday use in extreme...
---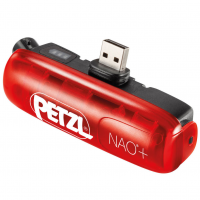 To keep your NAO+ headlamp performing out in the wilderness, have this rechargeable Lithium-Ion battery on hand. As a backup, it easily charges up via universal micro USB, even in cold temperatures. . Universal charging via a micro USB port. . Battery...
---
A rechargeable, multi-beam headlamp, the Petzl Actik Core offers 450 lumens of power to light the way during dynamic outdoor activities like running, hiking and backpacking.
---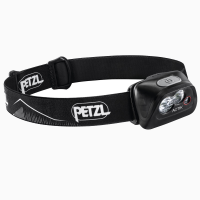 The rechargeable ACTIK CORE headlamp offers 450 lumens of power, which, along with its multi-beam design, makes it ideal for dynamic outdoor activities like mountaineering, running, hiking and backpacking. Red lighting preserves night vision and prevents...
---
Light up a post-work trail run or a predawn summit with the Petzl Actik headlamp. Its multi-beam design provides up to 350 lumens of brightness for dynamic outdoor activities.
---