Brand A-Z
Peregrine Outfitters (1 to 10 of 44)
---
--- An extremely popular route, especially among Boy Scouts, the C&O Canal is an adventure-rich trail made easy to follow with 184 Miles of Adventure. . Provides simple descriptions of the route by mile. Simple line maps show picnic areas, boat ramps, and...
---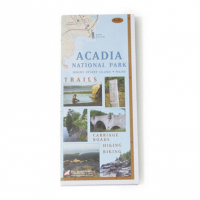 A great resource for your next trip to Acadia National Park and Mount Desert Island in Maine. Includes trails, carriage roads, hikes, and biking information. Features the east side of Acadia National Park on the front and the west side on the back. Convenient...
--- The Adirondack Paddler's Map is a waterproof, full-color shaded relief map showing portages and campsites for canoe and kayak travel. 1:50,000 scale. Covering The Saranac Lakes, St. Regis Wilderness Area, Santa Clara Tract, Five Ponds Wilderness, Whitney...
---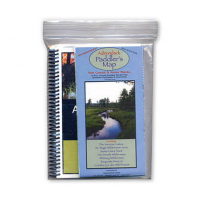 If you're ready to take on the waters of the Adirondacks, the Adirondack Paddler's Guide/Map Set is for you. This comprehensive set includes the Adirondack Paddler's Guide: Finding Your Way by Canoe and Kayak in the Adirondack Park by Dave Cilley and...
---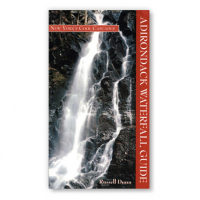 Whether you're going on a solo adventure or you're bringing the whole family, Adirondack Waterfall Guide: New York's Cool Cascades, by Russell Dunn from Black Dome Press, is ready to take you to some of the coolest waterfalls in New York. Describes over...
---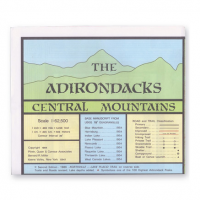 This massive 35 x 45 in. topographic trail map details the entire Central Mountains from Stony Creek over to Piseco Lake, up to Indian Lake, Blue Mountain Lake, Raquette Lake, Long Lake, and Newcomb. Siamese Ponds Wilderness, West Canada Lakes Wilderness,...
---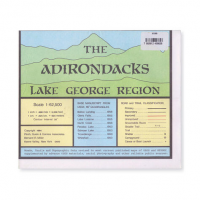 This massive 35 x 45 in. topographic trail map details the area from Whitehall to Lake George to Warrensburg to Stony Creek up to North Hudson, Crown Point, and Ticonderoga. Includes Lake George, Schroon Lake, Brant Lake, Paradox Lake, Eagle Lake, Pharaoh...
---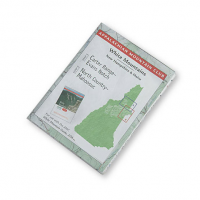 Take AMC's White Mountains Guide maps with you on the trail. Full-color contour maps created using GIS technology are pocket-size versions of the contour maps printed in their hiking guides. Side 1: Carter Range-Evans Notch, including Caribou-Speckled...
---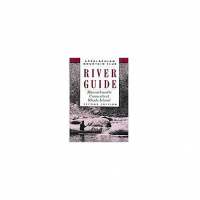 From challenging white-water rapids to serene streams, this guide is ideal for canoeists and kayakers of all abilities. Completely updated and revised, its easy-to-use format makes river selection and trip planning effortless. Rivers and their tributaries...
---
Detailed river descriptions and an easy-to-use format make river selection and trip planning for nearly 4,000 miles of Maine rivers effortless. Ideal for canoeists and kayakers, both touring and whitewater. Covers 149 rivers and their tributaries. Maps;...
---