Brand A-Z
Optimus (1 to 10 of 11)
---
---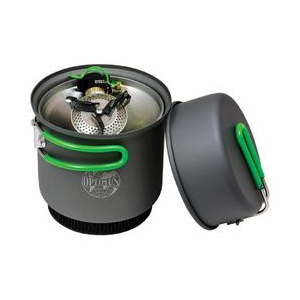 Make meal time as enjoyable as hiking time with the Crux w/ Terra Weekend HE Cookset from Optimus. With a 3 min boil time and its three piece versatility, you won't have to prep time or weight. PRODUCT FEATURES: Boil time: 3 min (1 liter) Weight: 2.92...
---
If you cut off your toothbrush handle to save weight, you'll appreciate the Optimus Crux Lite stove. It has all the performance of the regular Crux, but trims 11g by eliminating the folding mechanism.
---
The Optimus Crux Lite stove and Terra Solo cook system are a tiny little bundle to help you escape the daily grind-including an ultralight, precision-simmering stove, pot, fry pan and mesh bag.
---
Need a featherlight yet dependable backpacking stove? Look no further. The compact Optimus Crux stove is a tiny little beauty that snuggles right into the cavity at the bottom of your gas cartridge.
---
Designed for fuel efficiency, the Optimus Elektra FE cook system is a lightweight set with nearly everything you need to make an open-air meal in the backcountry.
---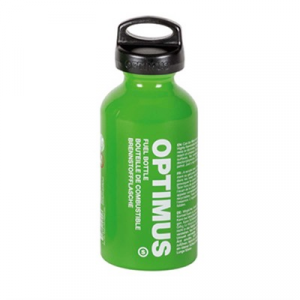 The Optimus Fuel Bottle provides campers with the best possible way to transport and fuel their camp stoves, thanks to the lightweight design of the company's transport container, made for storing all manner of liquid fuels. Available in 1- and 6-piece...
---
The Optimus Sliding Long Spoon helps you keep your sleeves and wrists mess-free when you're scraping out those last tasty morsels from your freeze-dried dinner or snack pouch.
---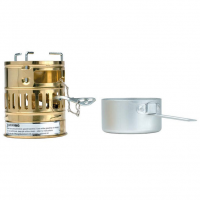 A popular liquid fuel backpacking stove with a self-pressurizing burner and has a built-in jet cleaning needle. Complete with windscreen and aluminum cover/pot.. . . . This product will be shipped directly from Liberty Mountain and will leave their warehouse...
---
Cook backcountry breakfasts and campfire feasts with the help of the Optimus Terra Xpress HE Cookset, featuring Heat Exchanger technology to help you save fuel while cooking your masterpiece meal.
---
Multifunctional and powerful, the Optimus Vega Remote canister stove is a lightweight, 4-season stove that can boil 1 liter of water in as little as 3 min.
---