Brand A-Z
Nite Ize (31 to 40 of 78)
---
---
How bright is 5,800 lumens? Bright enough to project a beam over a quarter mile! Not only that, the Nite Ize Inova T11R rechargeable tactical flashlight + power bank is shockproof and water-resistant.
---
Providing the illumination needed for tactical use, the Nite Ize Inova T4R Rechargeable Tactical LED flashlight projects a powerful 850 lumen uniform-focused spot and flood beam pattern up to 840 ft.
---
Boasting exceptional engineering in a compact size, the Nite Ize Inova XS LED flashlight has a patented optical system that provides potent light projection and visibility of up to 110 lumens.
---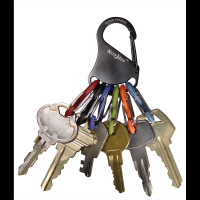 The NITE IZE Key Rack comes with six different-colored plastic S-Biners, perfectly sized to hold 6 separate keys. Packaged with 6 Plastic Size #0 S-Biners - combining the innovation and versatility of the S-Biner to provide unique functionality and access...
---
A compact and powerful light source, the Nite Ize LED Mini Glowstick is a reusable alternative to chemical glowsticks, ideal for anything from home emergency kits to nighttime backyard games.
---
The versatile Nite Ize MoonLit LED Micro Lantern has a carabiner clip at the top so you can securely clip and hang it, providing ambient hands-free lighting just about anywhere.
---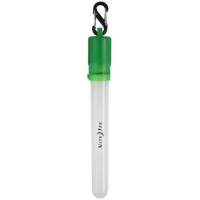 The versatile MoonLit LED Micro Lantern comes in a sleek design with a simple twist on/off function. It comes with four replaceable batteries that last over 60 hours. The durable design isn't only waterproof, it will actually float in water, making it...
---
Designed to last through all kinds of outdoor adventures, the Nite Ize NiteGem LED Luminary Disc-O Select light is waterproof and durable-and it floats!
---
Waterproof and durable, the unique, pyramid-shaped Nite Ize NiteGem LED Luminary light is designed to last through all kinds of outdoor adventures-and it floats!
---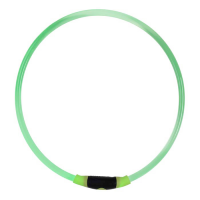 Illumination has come full circle, literally. Our brilliantly durable NiteHowl LED Safety Necklace is made with flexible polymer illuminated by two bright LEDs (red, green, or blue), and simply slides over your dog's neck for hours of nighttime fun &...
---