Brand A-Z
Nite Ize (21 to 30 of 78)
---
---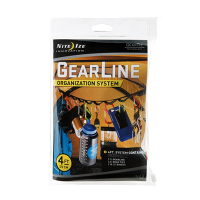 The Nite Ize Gear Line Organization System gives you a place to attach camp gear. It comes with sturdy S-Biner double-gated carabiner clips in alternating sizes, attached to a sturdy loop with reusable twist ties on each end. Attach tools, gear, gadgets...
---
Designed for reliability, this magnetic key box from Nite Ize features magnetic Powerful neodymium magnets holders that
---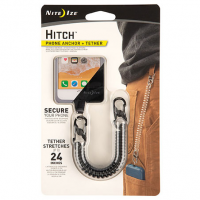 The Hitch Phone Anchor + Tether combines our unique Hitch Phone Anchor with a coiled tether to keep your phone accessible while protecting it from drops, loss, and theft. The ultra-thin Hitch Phone Anchor sits between your phone and case, allowing the...
---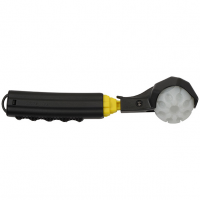 Your dog's fun doesn't need to stop when the sun goes down. The Huck 'N Tuck thrower and LED ball features a GlowStreak ball that glows in the dark. This combination pack allow includes thrower of your dreams, with a durable handle stands up to your most...
---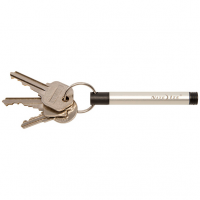 The Inka Pen is designed to be conveniently accessible and write in all conditions, including
---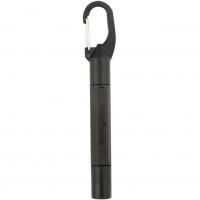 With its compact size, durable construction, reliable performance, and replaceable ink cartridge, the Nite Ize Inka Mobile Pen & Stylus is everything you need for writing and staying connected on the go. . Touch screen-compatible stylus works with iPads,...
---
The Nite Ize Inova Microlight STS keychain flashlight introduces Swipe to Shine touch technology that lets you turn the light on with a swipe of the thumb rather than a traditional switch or button.
---
With the ability to project a white beam up to 876 ft. and a red beam up to 620 ft., the Nite Ize Inova PowerSwitch Rechargeable Dual-Color LED flashlight is great for tactical, outdoor and home use.
---
For nighttime adventures or emergency situations, the rechargeable and waterproof Nite Ize Inova STS Powerswitch headlamp provides 2 colors and up to 280 lumens to punch through the darkness.
---
Boasting 3,500 lumens and the ability to project a beam 1,677 ft. with impressive runtimes, the Nite Ize Inova T10R rechargeable tactical LED flashlight + power bank is a reliable tool to have.
---