Brand A-Z
Nite Ize (11 to 20 of 76)
---
---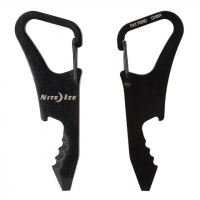 Nite Ize Camp & Hike Doohickey Clipkeyblack KMTCK01R3. Weighing in at just one ounce the durable stainless steel Nite Ize DoohicKey ClipKey is pound-for-pound the most useful thing to carry on your everyday key chain. This mini multi tool clips easily...
---
With the size and shape of a house key plus a carabiner clip, the clever, lightweight Nite Ize DoohicKey ClipKey tool has all the functionality of a basic multitool and none of the bulk.
---
Offering a dual-purpose blade that can be carried with your keys, the compact Nite Ize DoohicKey Key Chain hook knife has a hooked end for opening boxes and a smooth edge for other cutting tasks.
---
Conveniently accessible for everyday carrying, the Nite Ize Doohickey key chain knife easily attaches and detaches to key chains, backpacks and more.
---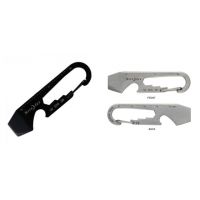 Nite Ize Camp & Hike Doohickey Multi-Tool Stainless Steel 192241 KMT11R3. On one end of the DoohicKey is a sturdy carabiner clip allowing you to attach keys to it or attach the DoohicKey itself to any loop or ring. Opposite the clip is an etched ruler...
---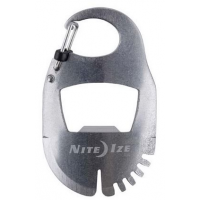 Nite Ize Camp & Hike Doohickey Pet Tool Stainless KMTDT11R6. Clip this to your backpack keychain or pocket or to your dog's leash or treat bag and be prepared for whatever the trail or dog park may bring. The design features four integrated tools: a nail...
---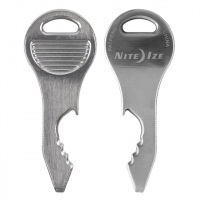 Nite Ize Camp & Hike Doohickey Quickey Multi-Tool KMTQK11R3. The QuicKey's clever design incorporates each of the following functions: a file a #2 flat-head screwdriver a scoring point a serrated edge and finally of course a bottle opener (because you...
---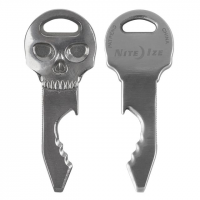 Nite Ize Camp & Hike Doohickey Skullkey Multi-Tool KMTSK11R3.
---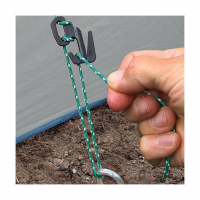 This ingenious, lightweight set of four award-winning Figure 9 rope tighteners makes tent set-up a snap. Figure 9s provide easy tension and secure adjustment without tying a single knot-your tent stays taut and sound in any weather. . Instructions embedded...
---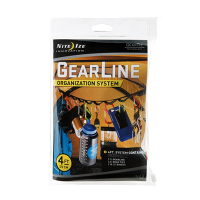 The Nite Ize Gear Line Organization System gives you a place to attach camp gear. It comes with sturdy S-Biner double-gated carabiner clips in alternating sizes, attached to a sturdy loop with reusable twist ties on each end. Attach tools, gear, gadgets...
---