Brand A-Z
Nite Ize (1 to 10 of 74)
---
---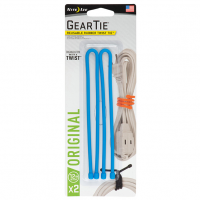 Constructed with a malleable wire interior and a durable rubber exterior, this 12-inch Gear Tie allows you to easily bundle and connect your gear. Featuring a simple wrap-and-twist functionality, this waterproof and reusable tie is dedicated to making...
---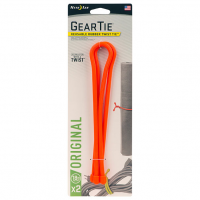 Get organized better, starting with this set of Nite Ize ties. A versatile, soft rubber option, sold in a set of two, offers a durable, waterproof, and UV-resistant construction that can tie up cables, keep your cords together, and close bags, among many...
---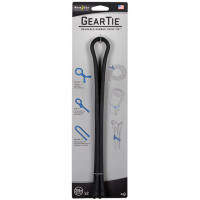 For organizing various larger supplies, have this set of 24 in. ties on hand. A sturdy, bendable wire interior surrounded by a durable yet soft rubber exterior wraps around and twists in place to keep items together, untangled, or out of the way. Here,...
---
Good things come in small packages. The full-featured Nite Ize 3-in-1 LED Mini flashlight fits easily into your pocket, and can illuminate the night as a flashlight, lantern or safety light.
---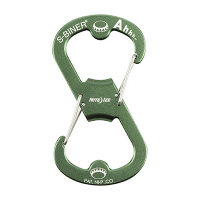 This S-Biner Dual Carabiner Bottle Opener helps you do everything from attach, carry and hang, to pop a few tops, all with one convenient accessory. Perfect for traveling, camping, cycling, or any time you could use a bottle opener on the go. S-Biner...
---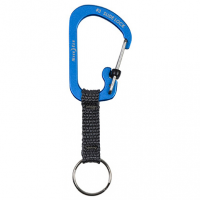 This key holding solution pairs the secure solid aluminum #3 SlideLock Carabiner with a durable key ring and joins them with a strong nylon webbing strap. This combination creates a great way to keep keys connected, yet separate. The carabiner can be...
---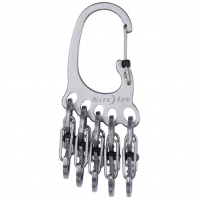 Keep your keys organized with the Nite Ize BigFoot Locker Key Rack. Made of high quality stainless steel construction, it features secure carabiner gate closure that allows you to clip your keys onto belt loops, zipper pulls, purse straps - anything...
---
The innovative Nite Ize BugLit LED Micro flashlight sports a fun, cool design that's exceptionally useful in a wide variety of applications.
---
This powerful and fun Nite Ize BugLit Rechargeable Micro Flashlight is designed to put a smile on your face by combining a whimsical body with a high-quality task light that's built to last.
---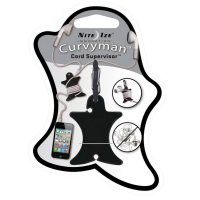 Don't let his cute little shape fool you. When it comes to tangled headsets and knotted-up ear buds, the Nite Ize Curvyman is all business. . Unique durable lightweight plastic shape keeps unruly ear buds and headsets in order. Size #0 plastic S-Biner...
---