Brand A-Z
Nathan (1 to 9 of 9)
---
---
The Nathan BigShot Water Bottle holds 1 liter (34 oz.) of water for plenty of hydration during your long run. It is BPA-free and features odorless and tasteless technology, which simplifies cleaning and improves enjoyment by allowing you to taste the...
---
See what's at your feet as well as what's ahead as you run-the Nathan Nebula Fire headlamp has a powerful LED that disperses light both proximally and in the distance.
---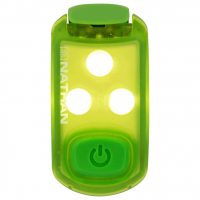 Stay safe and visible at night with this compact LED strobe light from Nathan. It is a small, lightweight clip-light that makes a big difference regarding safety. Easily attach it to your clothes, shoes, hat, and almost anywhere else for extra visibility...
---
See and be seen while running or walking at night with the Nathan Terra Fire 300 R hand torch. It illuminates the trail ahead and comes with a powerful whistle to notify others of your presence.
---
An adjustable hand strap makes it easy to carry the running-specific Nathan Zephyr Fire 100 hand torch effortlessly in either hand.
---
If your forehead is not fond of having a headlamp strapped to it, reach for the Nathan Zephyr Trail 200 hand torch. 200 lumens of brilliant light will keep you running long and fast into the night.
--- The Push-Pull Caps from Nathan are completely interchangeable and work on any Nathan flask. Whether you're looking for backup caps or you just want to swap out the ones you have, the Push-Pull Caps are right for you. PRODUCT FEATURES: 4589N , nathan Push-Pull...
---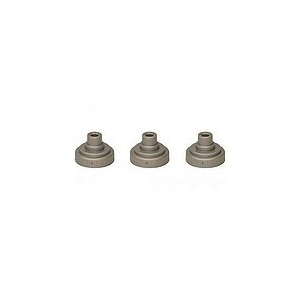 Sometimes the task of hydrating while on-the-go can be quite difficult, fortunately, Nathan has designed the Race Caps 3-Pack to make drinking while active considerably easier. The Race Caps 3-Pack are also dishwasher safe so cleaning them is as simple...
--- Let the Speed 2 from Nathan take you further with less bulk. Utilizing molded holsters to hold the two 10oz flasks, hydrating one-handed on the go is quick and easy. PRODUCT FEATURES: 4619N , nathan Speed 2 Hydration Belts , nathan Speed 2 Belts , nathan...
---