Brand A-Z
Nathan (1 to 10 of 13)
---
--- Easy to wash, ice-cube ready, and featuring a soft touch lid, the Nathan BigShot lets you carry enough water to get you through the day. BPA-free. Taste-free. Ice-cube ready. Large screw-top lid. Dishwasher safe .
---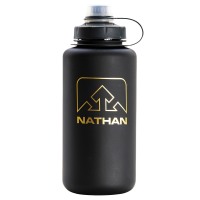 The Nathan BigShot Water Bottle holds 1 liter (34 oz.) of water for plenty of hydration during your long run. It is BPA-free and features odorless and tasteless technology, which simplifies cleaning and improves enjoyment by allowing you to taste the...
---
Designed specifically for runners, the Halo Fire LED Headlamp is packed with features that will make it easier and more comfortable to keep your pace and see around you while running in the dark.
---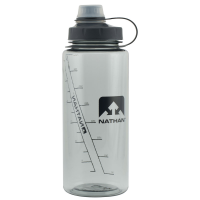 A BPA-free water bottle that fits just right in your hand.. . . . . BPA-free Eastman Tritan(TM) material. Completely odorless and taste free. Easy, removable silicone spout for quick cleaning. Dishwasher safe (top rack only). Water filter compatible....
---
The Nathan Nebula Fire headlamp has a powerful LED that disperses light in the distance and proximally, so you can see what's at your feet and what's ahead as you run.
---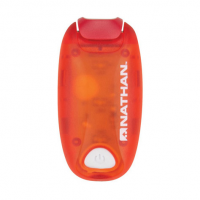 Who says being safe can't also be stylish? The Nathan Sports Strobe Light gives you the perfect amount of light to be seen at any hour and a fun, stylish edge over the competition. Incredibly small and lightweight-you wont even notice its there. High...
---
See and be seen while running or walking at night with the Nathan Terra Fire 300 R hand torch. It illuminates the trail ahead and comes with a powerful whistle to notify others of your presence.
---
An adjustable hand strap makes it easy to carry the running-specific Nathan Zephyr Fire 100 hand torch effortlessly in either hand.
---
See and be seen while running or walking at night with this compact, powerful hand torch. It provides full illumination of the path ahead and high-intensity LED strobes to help you be seen by others.
---
If your forehead is not fond of having a headlamp strapped to it, reach for the Nathan Zephyr Trail 200 hand torch. 200 lumens of brilliant light will keep you running long and fast into the night.
---