Brand A-Z
Msr (31 to 40 of 187)
---
---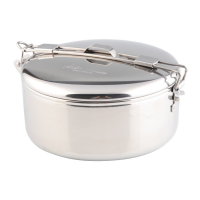 MSR's line of stainless steel pots stands up to heavy use and offers a high quality, durable option in cookware. They're perfect for scouts and emerging campers, as well as budget-minded travelers. . . . . . . . Stainless steel. . Hinged easy-lift...
---
This durable 1.1-liter MSR Alpine Stowaway cooking pot also serves as a handy storage container-a locking lid keeps contents from spilling.
---
The time-honored 1.6-liter MSR Alpine Stowaway Pot stands up to heavy use and offers a high-quality, durable option in cookware for family camping and backpacking with scouts.
---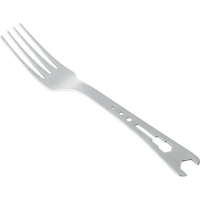 The rugged stainless steel MSR Alpine
---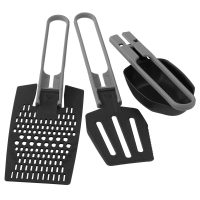 In the backcountry, a utensil needs to be more than a just a utensil. They should multi-task, and be compact and light enough to bring anywhere without hesitation. With that in mind, MSR built all of the utensils to fold with the simple squeeze of a handle,...
---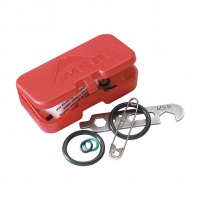 Everything you need to perform Annual Maintenance on your MSR liquid fuel stove and pump to ensure lasting reliability in the field. Services all MSR liquid-fuel stoves. Includes:. O-rings, jet and cable tool, lubricant. Durable carrying case. Weight:...
---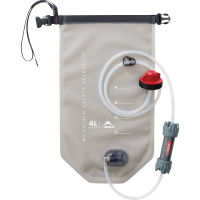 The supreme ease of the AutoFlow Gravity Filter has converted many backcountry travelers to pump-free water filtration. Now, it offers the luxury of effortless water storage and filtration in a more compact, lightweight and streamlined system. Efficient...
---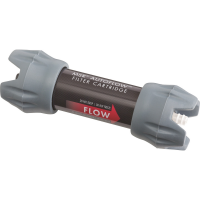 Restore flow rates in your AutoFlow Gravity Filter by replacing a tired, worn cartridge with fresh, new Hollow Fiber media. . . . Effective against bacteria: Yes. . Effective against particulate: Yes. . Effective against protozoa: Yes. . Effective...
---
The MSR AutoFlow XL Gravity Filter offers pump-free filtration for basecamp, scout troops, horsepackers and other backcountry groups. One 10-liter fill supplies 2 people with a day's worth of water.
---
Melt snow or cook for yourself and a fellow adventurer with the titanium MSR Big Titan kettle. Lightweight and strong, it fits in a pack or pannier and withstands abuse.
---