Brand A-Z
Msr (1 to 10 of 208)
---
---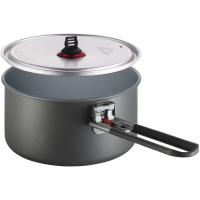 This lightweight 1.3-liter aluminum pot features a durable ceramic nonstick surface and is sized perfectly for the minimalist meals favored by solo backpackers. Ceramic Nonstick: The toughest nonstick coating is scratch-resistant, easy to clean, and handles...
---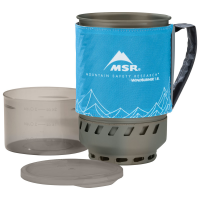 Great for backcountry or weekend trips with extra people, the WindBurner Duo Accessory Pot lets two backpackers prepare simple meals and brew up hot drinks fast. This 1.8 L hard-anodized aluminum pot features a built-in heat exchanger that efficiently...
---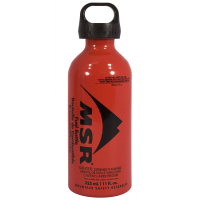 Designed specifically to accept the threads on MSR fuel pumps, these fuel bottles easily handle the pressurization you need to efficiently operate MSR
---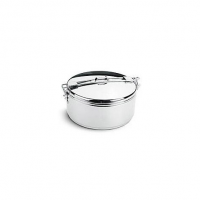 The MSR Stowaway Pot is excellent for backcountry hiking, backpacking, and climbing expeditions. . Made from stainless steel. Hinged handle makes camp cooking convenient and flips up to lock lid down for storage. Capacity: 54.1 oz., weighs 19.5 oz.
---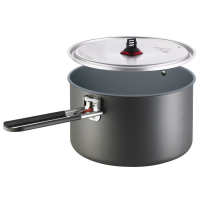 Featuring a durable ceramic nonstick surface for kitchen-quality performance, this larger aluminum pot adds capacity for 2-3 people, snow-melting, and boiling water fast. The pot can nest up to three of MSR
---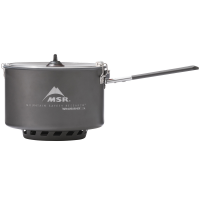 Increase your cooking capacity and trade freeze-dried meals for real food options with the WindBurner Sauce Pot. Designed for group cooking and simmered cuisine, the 2.5L aluminum accessory pot features an enclosed, heat-capturing ring on the bottom and...
---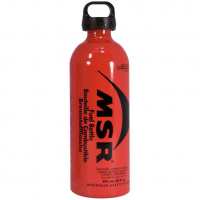 Don't go on your outdoor trip without this 20 OZ Fuel Bottle. It is specifically designed to accept the threads on MSR fuel pumps and to easily handle the pressurization needed to operate an MSR liquid fuel stove. 20 FL. OZ.. Made in USA.
---
A complete dining set for you and a friend, the MSR 2-Person mess kit combines the bowls and mugs from the popular Trail Lite Duo System with 2 color-matched folding utensils.
---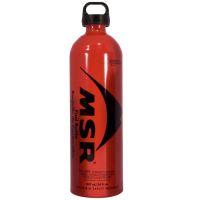 ---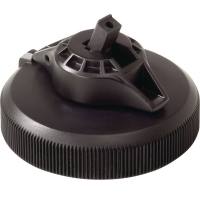 Now far more svelte for 2017, this versatile replacement cap for Dromedary
---