Brand A-Z
Msr (1 to 10 of 210)
---
---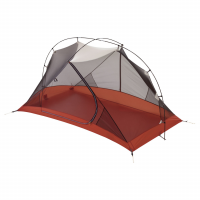 MSR's non-freestanding Carbon Reflex 2 backpacking tent is even lighter and designed for adventurers who like to travel ultralight but want more protection than a tarp can offer. Built for two, the tent delivers the full protection, durability and simple...
---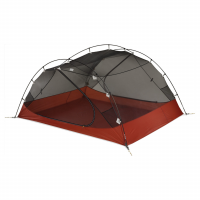 Three isnG??t a crowd in the roomy MSR Carbon Reflex 3 tent. The non-freestanding tent offers uncompromised accommodations and double-walled protection at the weight of many 2-person ultralight tents. Featuring Easton carbon fiber poles, two full doors...
---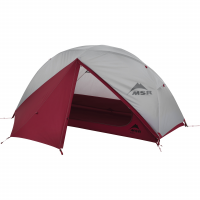 A truly livable tent for solo backpackers and campers, the MSR Elixir 1 tent combines a fast and easy setup with generous accommodations. The versatile tent features a large vestibule for storing gear and one easy-entry door. The tent body balances breathable...
---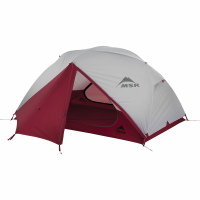 The MSR Elixir 2 tent is an extremely livable performance camping and backpacking tent and an ideal option for adventurers seeking an easy-to-assemble tent at a great value. Unlike many tents in this class, this freestanding tent design offers true-to-size...
---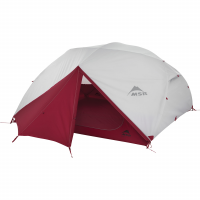 Featuring generous headroom and an optimized floor area that sleeps four comfortably, the MSR Elixir 4 tent offers the livability you want for the whole group, whether you're taking your friends backcountry camping or your family on a wilderness canoe...
---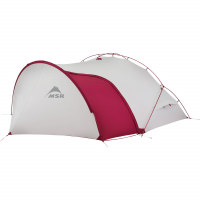 The MSR Hubba Tour 2 redefines the art of long-term roughing it. Designed with added space, protection and livability for two people on self-supported adventure tours, this tent makes life on backroads easier to sustain, day after day. From its exoskeleton...
---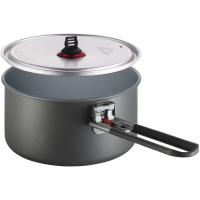 This lightweight 1.3-liter aluminum pot features a durable ceramic nonstick surface and is sized perfectly for the minimalist meals favored by solo backpackers. Ceramic Nonstick: The toughest nonstick coating is scratch-resistant, easy to clean, and handles...
---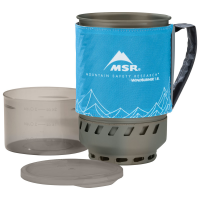 Great for backcountry or weekend trips with extra people, the WindBurner Duo Accessory Pot lets two backpackers prepare simple meals and brew up hot drinks fast. This 1.8 L hard-anodized aluminum pot features a built-in heat exchanger that efficiently...
--- Completely collapsible for superior packing efficiency, MSR
---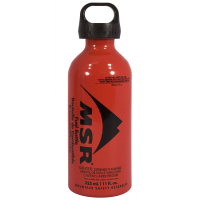 Designed specifically to accept the threads on MSR fuel pumps, these fuel bottles easily handle the pressurization you need to efficiently operate MSR
---