Brand A-Z
Mpowerd (1 to 10 of 18)
---
--- The flameless flicker of this MPOWERD Luci Candle inflatable solar lantern evokes the warm radiance of a candle, providing a soothing vibe in your tent or cabin, or on your dock or boat.
--- The flameless flicker of this set of 3 MPOWERD Luci Candle Trio inflatable solar lanterns evokes the warm radiance of a candle, providing a soothing touch to your tent or dinner table.
--- Mood lighting-for when you're in the mood for fun! The MPOWERD Luci Color Essence solar lantern has 10 LEDs that cycle through 8 colors, or select just one for settings from chill to party time.
--- Surround yourself with color and take the decor of your cabin, campsite or boat to a new level with the MPOWERD Luci Color Essence Mini Trio set of 3 inflatable solar lanterns, featuring 4 vivid hues.
---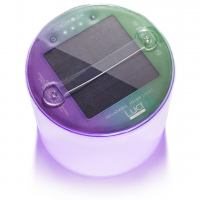 Whether youre relaxing on the dock or going for an evening swim after a long days hike, the solar powered Luci Aura will light up your night. Built with nine modes and eight unique colors, this lightweight and collapsible light will help you achieve a...
--- Why settle for 1 color when you can have 8? The MPOWERD Luci Color lantern lets you choose the mood by setting a color or cycling through them all in sequence.
--- A trusty outdoor pal, this ultrabright, pocket-size MPOWERD Luci EMRG LED solar lantern also serves as a flashlight and S.O.S. beacon-ideal for camping, hiking, travel and emergencies.
---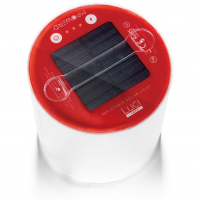 Luci EMRG is a pocket-sized lantern, flashlight, and emergency light all-in-one. Needing only sunlight to stay charged, Luci EMRG shines reliably through storms, blackouts, roadside trouble, or whenever you need light. As it's waterproof, lightweight,...
---
Luminous Lantern Meets Pocket-Sized Preparedness  Completely powered by the sun, the Luci Solar Lantern produces 7 hours of bright, white light that'll fill an entire room in just one single charge. This waterproof lantern floats on water and is...
--- This lightweight, inflatable MPOWERD Luci Lux solar lantern lights up your tent, campsite or patio party with an inviting glow-great for hanging with friends, or night reading.
---