Brand A-Z
Mpowerd (1 to 10 of 26)
---
---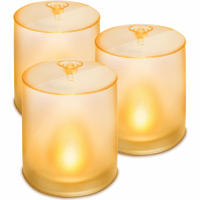 Turn your space into a soothing retreat with MPOWERD Luci Candle, their most inviting light. With a matte finish, steady amber glow and comforting flameless candle flicker, Luci Candle adds a touch of zen to your patio, yoga studio or dinner table. Because...
---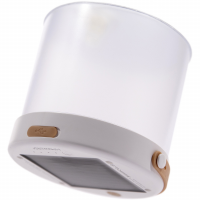 The sun just got a little brighter. The Luci Connect is a solar powered Luci light that is MPOWERD's first smart light. Pair with your phone to control the lights, preset moods, and more! With a sleeker, more stylish design, the Luci Connect is ready...
---
Luminous Lantern Meets Pocket-Sized Preparedness Completely powered by the sun, the Luci Solar Lantern produces 7 hours of bright, white light that'll fill an entire room in just one single charge. This waterproof lantern floats on water and is also shatterproof,...
---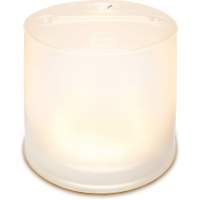 With a warm, natural glow, the Luci Pro Series: Lux effortlessly combines versatility, durability and elegant design to make every adventure epic. Now with mobile charging through a two-way USB port, you can GO FURTHER than ever before! Harness the full...
---
The first Luci light. Luci Original is a no-frills, get-the-job-done kind of light. Bright, compact, and portable, use The Original in any situation from camping and traveling to working around the house. Completely powered by solar energy, The Luci Original...
---
SOLAR POWERED: charge up using the power of the sun CHARGE YOUR PHONE: 2000 mAh battery provides up to 50% emergency charge on your phone BRIGHT & LONG LASTING: up to 150 lumens, lasts up to 50 hours on low setting FOUR MODES: low, medium, high, and flashing...
---
A reliable light that's ideal for camping, outdoor adventures and emergency relief, the inflatable MPOWERD Luci Base light evenly disperses 300+ lumens, creating a beautiful yet powerful glow.
---
A limited-edition Luci (only 1000 units created) showcasing iconic elements of the borough, the MPOWERD Luci Mister Vi inflatable solar lantern shines ambient light in your brownstone, or campsite.
---
The flameless flicker of this set of 3 MPOWERD Luci Candle Trio inflatable solar lanterns evokes the warm radiance of a candle, providing a soothing touch to your tent or dinner table.
---
Mood lighting-for when you're in the mood for fun! The MPOWERD Luci Color Essence solar lantern has 10 LEDs that cycle through 8 colors, or select just one for settings from chill to party time.
---