Brand A-Z
Mpowerd (1 to 10 of 21)
---
---
Luminous Lantern Meets Pocket-Sized Preparedness Completely powered by the sun, the Luci Solar Lantern produces 7 hours of bright, white light that'll fill an entire room in just one single charge. This waterproof lantern floats on water and is also shatterproof,...
---
The first Luci light. Luci Original is a no-frills, get-the-job-done kind of light. Bright, compact, and portable, use The Original in any situation from camping and traveling to working around the house. Completely powered by solar energy, The Luci Original...
---
SOLAR POWERED: charge up using the power of the sun CHARGE YOUR PHONE: 2000 mAh battery provides up to 50% emergency charge on your phone BRIGHT & LONG LASTING: up to 150 lumens, lasts up to 50 hours on low setting FOUR MODES: low, medium, high, and flashing...
---
A reliable light that's ideal for camping, outdoor adventures and emergency relief, the inflatable MPOWERD Luci Base lantern evenly disperses 360 lumens, creating a beautiful yet powerful glow.
---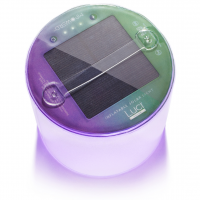 Luci made colorful. With 8 bold hues, a sparkle finish, and lasting 6 hours on a single charge, Luci Color is perfect for adding a splash of color to your life.. . . . Product features. * Sparkle finish. * 10 multi-color RGB. * Fixed base strap. * Durable:...
---
Take your camp lighting up a notch with the waterproof, rechargeable MPOWERD Luci Connect inflatable solar lantern + charger. It offers Bluetooth connectivity and endless app-enabled customization.
---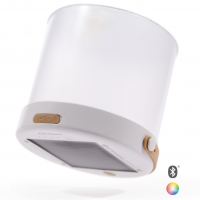 The sun just got a little brighter. This solar-powered Luci light is MPOWERD's first smart light. Pair with your phone to control the lights, preset moods, and more! With a sleeker, more stylish design, the Luci Connect is ready for anything - from outdoors...
---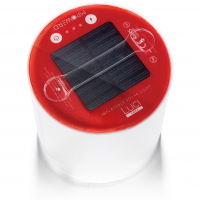 Luci EMRG is an inflatable, pocket-sized lantern, flashlight, and emergency light all-in-one. Needing only sunlight to stay charged, Luci EMRG shines reliably through storms, blackouts, roadside trouble or whenever you need light. Waterproof, lightweight,...
---
Imagine packing one tiny device that operates as a personal speaker, mobile charger and personalized wake-up light. Best travel companion ever? The lightweight MPOWERD Luci Explore just might be.
---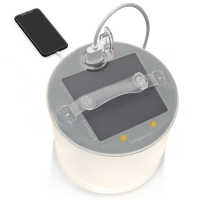 Extending the day into night. With 360 lumens, mobile charging, and lasting up to 50 hours on a single charge, Luci Base Light is a must-have for any adventure.. . . . Product features. . * Mobile charging + power bank. * Matte finish with glare-free...
---