Brand A-Z
Motorola (1 to 8 of 8)
---
---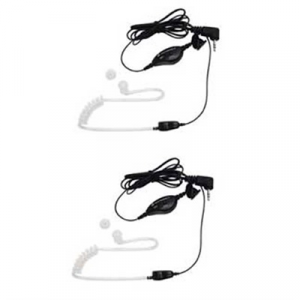 Motorola's Surveillance 1518 Headset provides discreet operation of your Motorola Talkabout two-way radios. The coiled cord provides a snug, comfortable fit - even under a cap or helmet, and the clear earpiece won't attract attention. There is ample cord...
---
The Motorola T100 2-way radio set has 22 channels and a range of up to 16 miles so you can stay in touch with family and friends on ski hills or bike trails, whether there's cell reception or not.
---
Keep in contact with your adventure buddies-the Motorola T260 2-way radios have 22 channels and a range of up to 25 miles so you can cover lots of ground without worrying about losing touch.
---
Keep in touch with others from up to 35 miles away, whether you're just saying hi or need emergency help, and get real-time weather alerts with the weatherproof Motorola T460 2-way radio set.
---
The Motorola T600 H20 2-way radios will keep you in contact with your adventure partners on land or water, thanks to a 35-mile range and a floating, waterproof design and LEDs that light up in water.
---
Motorola's Talkabout T400 radios are perfect for your outdoor excursions, whether trekking through the back country or on an outing in a nearby park, you can always stay connected to family and friends. With access to 11 weather stations, the Talkabout...
---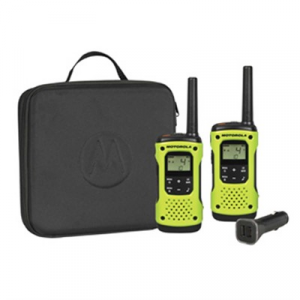 Even if there is cell phone reception, the Talkabout T605 H20 from Motorola helps you stay in contact with others, even if you're out on the water. With 22 channels you are sure to find an open one, plus those 11 weather channels keep you up-to-date with...
---
No cell service? No problem. The Motorola Talkabout T800 2-Way radio allows you to track and share locations with all your travel companions.
---