Brand A-Z
Mammut (1 to 10 of 11)
---
--- FeaturesUIAA Falls (1 strand 80 kg) 10-11 Weight in grams/meter 70 Sheath Slippage in mm 0 Impact Force in kN 8.9 Elongation with 80 kg 6.8% Elongation at 1st drop (fall) 31% Proportion of sheath 40%Item No. 3196350
---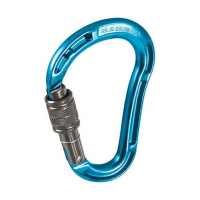 An updated classic! The Mammut Bionic HMS Screw Gate Carabiner features Beam technology to keep weight down and strength up, while retaining its popular belay-friendly shape. Beam technology (a special high-precision hot forge method) reduces weight while...
---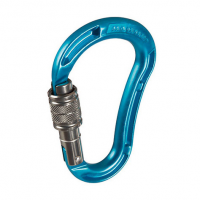 Robust and extra large, the Mammut Bionic Mythos Screw Gate provides perfect handling when paired with any belay device or knot. . Beam technology (a special high-precision hot forge method) reduces weight while maintaining high breaking load capacity....
--- Features47 gm Bent Gate Breaking load lengthwise 24 kN Breaking load open 8kN Breaking load across 8kNItem No. 3196369
--- The Mammut Crag Wire Gate is a lightweight and user-friendly climbing carabiner for fast and easy clipping during sport climbing. It features the highest Mammut quality and excellent handling. Perfect for the anchor end of quickdraws. Wire gate shaves...
--- The Mammut El Cap climbing helmet not only looks great but provides protection with such comfort you won't want to take it off. Hybrid helmet consists of a robust outer shell combined with an innovative two-layer Styrofoam core. The Mammut El Cap provides...
---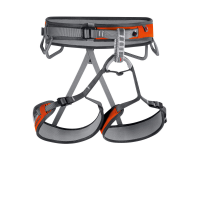 This harness is distinguished by maximum freedom of movement, top comfort and optimum breathability, thanks to the Mammut two-part webbing technology, as well as its successful, asymmetrical design.FeaturesSpecial two part webbing construction ensures...
---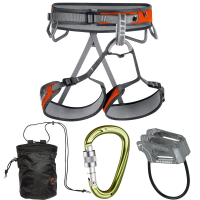 A versatile, all-around harness suitable for both rock and alpine routes, the Mammut Ophir 3 Slide provides lightweight, breathable comfort at a great price. Crag Bag also includes a belay device, locking carabiner, chalk bag, and chalk. Innovative split...
--- Features100 gm Classic figure 8Item No. 3196365
--- An extremely lightweight and user-friendly locking biner, the Mammut Wall Micro Lock Screw Gate is ideal for self-belaying and setting up belay stations in alpine terrain. Keylock nose eliminates snagging. Screw Gate locking mechanism is easy to operate....
---