Brand A-Z
Lifestraw (1 to 10 of 16)
---
---
Configure the 2-stage LifeStraw Flex Dual Filter system in a variety of ways: by itself as a simple straw filter, as an in-line filtration system, as a hydration pack bladder or as a gravity filter.
---
Let gravity do the work with the Lifestraw Flex with Gravity Bag water filter. Hung from a tree or stashed in your pack, it provides easy access to clean water so you can focus on your adventure.
---
Enjoy clean, taste-free water everywhere you wander when you keep your LifeStraw Go Filter bottle (not included) in top working order with the LifeStraw Go 2-stage replacement filter.
---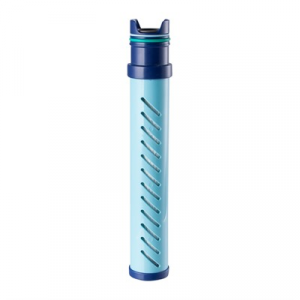 The LifeStraw Go Bottle Replacement Filter allows owners of the company's innovative filtration system to stay active and hydrated, thanks to the completely replaceable filtration components located inside the company's bottle design. The LifeStraw Go...
---
The 22 fl. oz. LifeStraw Go Filter Bottle with 2-stage filtration has a built-in hollow-fiber membrane and activated carbon straw / filter so you can have clean, and clean-tasting, water on the go.
---
Reduce bad tastes, chlorine and organic chemical matter in your LifeStraw Steel water filter and LifeStraw Go filter bottle (both sold separately) with the LifeStraw Go replacement charcoal capsule.
---
Ideal for camping, group hikes and expeditions, the Mission Purifier makes it easy to enjoy clean, purified drinking water. Simply fill the BPA-free bag, hang it up and let gravity do the work.
---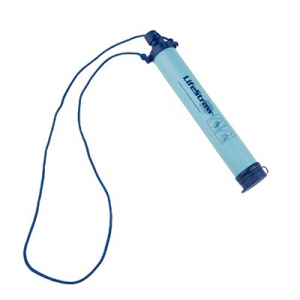 The LifeStraw personal water filter, a "Best Invention of the Year" (Time magazine) winner, enables users to drink water safely from contaminated water sources. LifeStraw is ideal for homeowners during emergencies such as local flooding which can contaminate...
---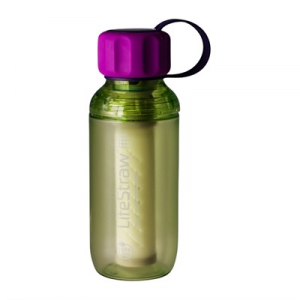 Are your kids around potentially contaminated water? Make sure they have access to filtered, safe drinking water with the LifeStraw Play, a two-stage bottle design that is specifically made for children. The LifeStraw Play features rugged, spill-proof...
---
Send your adventurer out with confidence thanks to the 10 oz. LifeStraw Play water filter bottle with lead reduction. Its 2-stage filter targets bacteria, parasites, microplastics, lead and more.
---