Brand A-Z
Lifestraw (1 to 10 of 21)
---
---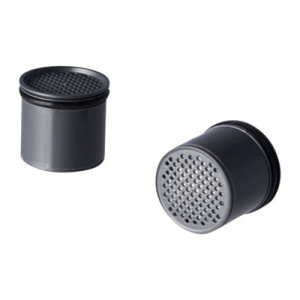 The LifeStraw Carbon Capsule Replacement Filters ensure that users can keep their essential water-filtration systems running, thanks to the company's simple-to-use and easily replaced design that allows owners to use their LifeStraw filtration systems...
---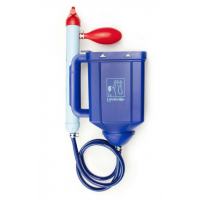 LifeStraw Camp & Hike Family 1.0 Water Purifier 205LSF101402. It's useful to have at home for purifying contaminated tap water in the event of boil water advisories or emergency situations. In a worst-case scenario you can rely on the LifeStraw Family...
---
Configure the 2-stage LifeStraw Flex Dual Filter system in a variety of ways: by itself as a simple straw filter, as an in-line filtration system, as a hydration pack bladder or as a gravity filter.
---
Let gravity do the work with the Lifestraw Flex with Gravity Bag water filter. Hung from a tree or stashed in your pack, it provides easy access to clean water so you can focus on your adventure.
---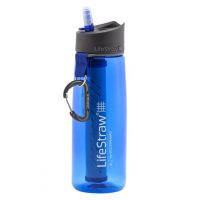 LifeStraw Camp & Hike Go 2-Stage Filtration Water Bottle-Blue LSGOV2CR45. The activated carbon capsule reduces chlorine bad taste and odor for up to 26 gallons or 100 liters the equivalent of 3 months of continuous use.
---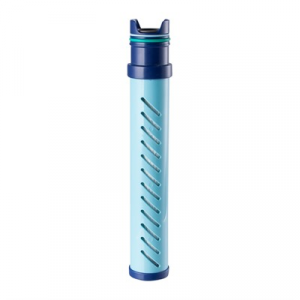 The LifeStraw Go Bottle Replacement Filter allows owners of the company's innovative filtration system to stay active and hydrated, thanks to the completely replaceable filtration components located inside the company's bottle design. The LifeStraw Go...
---
The 22 fl. oz. LifeStraw Go Filter Bottle with 2-stage filtration has a built-in hollow-fiber membrane and activated carbon straw / filter so you can have clean, and clean-tasting, water on the go.
---
Reduce bad tastes, chlorine and organic chemical matter in your LifeStraw Steel water filter and LifeStraw Go filter bottle (both sold separately) with the LifeStraw Go replacement charcoal capsule.
---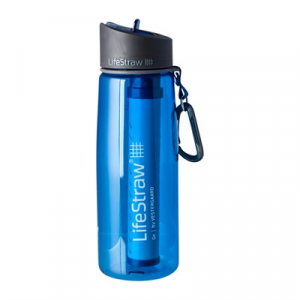 The LifeStraw Go is the next step in the company's drive to provide easy-to-access, clean drinking water for anyone in the world, no matter where they are. The design of the Go ensures that users can grab water from any source and transform it into a...
---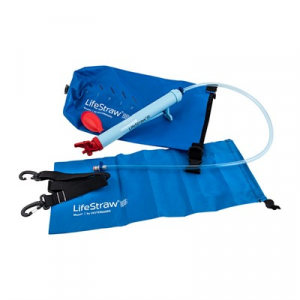 Advanced ultrafiltration membrane with a 0.02 micron pore size removes virtually all virus, bacteria and protozoa Compact roll bag reservoir with a wide mouth is easily filled with source water from a stream or river the shoulder carrying strap makes...
---