Brand A-Z
Leatherman Tool Group Inc. (1 to 10 of 11)
---
---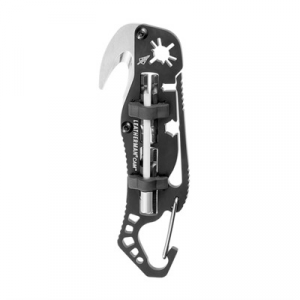 The Leatherman Cam is a multi-purpose, single-piece pocket tool crafted from heat-treated stainless steel. This powerhouse is perfect for bow maintenance on the hunt or at the range. Eight different bit options and a broadhead wrench and sharpener means...
---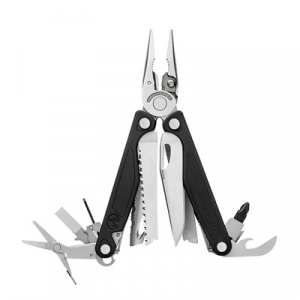 Every tool on the ultra-useful Charge Plus makes it adventure-worthy. The scissors slice through anything, the wire cutters are made in a durable material and are replaceable, and the knife blade is made in a strong, corrosion-resistant 154CM steel. Need...
---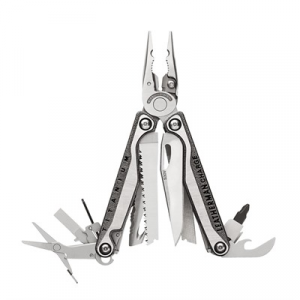 One of Leatherman's more popular tools, the Charge Plus TTi is ready for jobs big and small. This practical multi-tool combines some of our most requested features with premium materials and upgraded, replaceable wire cutters. Titanium handles make the...
---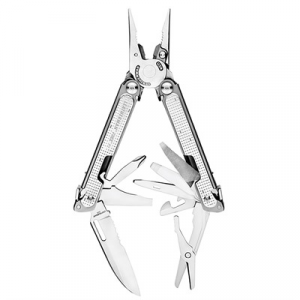 Leatherman Free P2 was built from the ground up. Every aspectof this multipurpose plier was designed with comfort, durability and ease-of-use in mind. All tools open smoothly with one hand and lock into place with a confident snap. Multipurpose Pliers...
---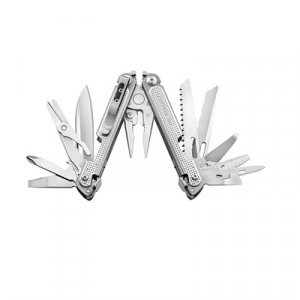 Leatherman Free P4 represents years of consumer feedback and engineering testing, giving you the best multipurpose plier experience to date. Each of its 20 tools are held closed by Free's magnetic architecture and open with a push of the thumb (goodbye...
---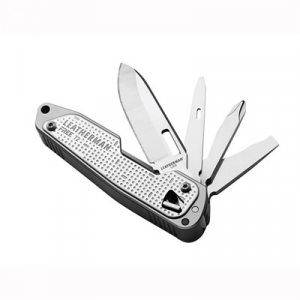 Don't call it light duty. The Leatherman Free T2 packs 9 tools into a slim, compact frame. Equipped with essentials, the T2 is great for those who don't like to carry bulky tools around. Designed and built in Portland, Oregon. Multipurpose tools 420HC...
---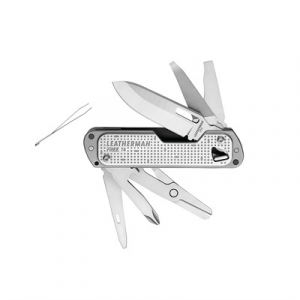 Leatherman Free T4 is an everyday workhorse clipped to your pocket. The T4 has many of the features you'd find on a Leatherman, yet it fits 12 useful tools into a compact 3.6 inches. Multipurpose tools 420HC Knife Spring-Action Scissors Awl ...
---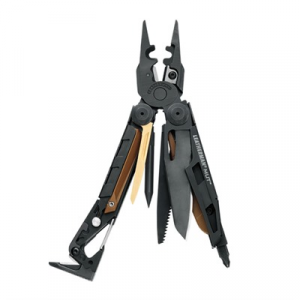 When you're under pressure, the last thing you need to be worried about is having the right tools on you at the right time.. enter Leatherman MUT EOD. From cap crimpers, a beefy field blade, and fuse-wire cutters, to a carbon scraper, bolt override...
---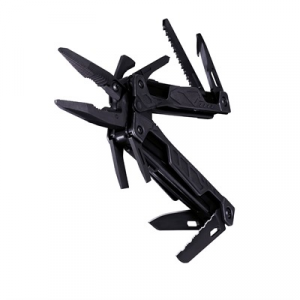 For years multi-tool users could choose from two distinct options when it came to a "one-hand-operable" multi-tool: one-hand-opening pliers OR one-hand-opening blades. Today, Leatherman has taken these two well-loved ideas and fused them into the first...
---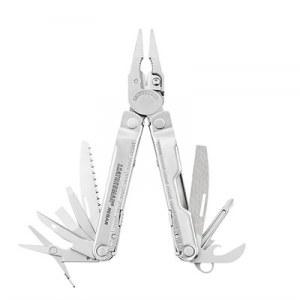 Leatherman fans will immediately recognize the iconic box-like shape found in Tim Leatherman's original PST design. The Rebar pliers have been optimized for strength and feature replaceable wire/hard-wire cutters-a first for a four-inch tool from Leatherman....
---