Brand A-Z
Kovea (1 to 10 of 20)
---
---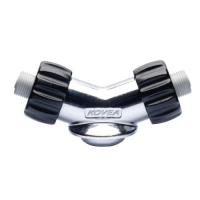 Kovea Stove Accessories 2 way Adapter KA2105. The Kovea 2 way Adapter is for connecting multiple Kovea products to butane canisters
--- A gas barbecue stove for backcountry meal prep, the large Kovea All-In-One grill boasts 3 different functions that make it easy to serve up sizzling steak dinners, mouthwatering kabobs and more.
---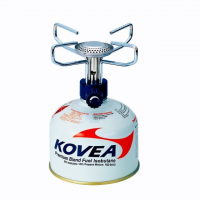 Kovea Backpacking Canister Stoves Backpackers Stove TKB92091. Lightweight and efficient this stove still performs as well as comparable models.
---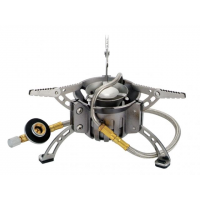 Kovea Backpacking Canister Stoves Booster+1 Stove KB0603.
--- Run your isobutane-specific backcountry stove or camping lantern off of LPG (also known as propane gas) with the help of the easy-to-use Kovea Brass Isobutane to Propane LPG adapter.
---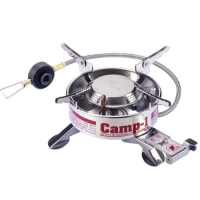 Kovea Backpacking Canister Stoves Expedition Gas Stove TKBN9703. Hose and wide base allow the stove to operate stably on a variety of surfaces. Design allows stove to fire and prevents leaks even in the coldest of temperatures.
--- Cook food, defrost frozen pipes or start a campfire with instant ease when you fire up the powerful Kovea Fire Z torch. It offers precise flame control and can even be used upside down.
---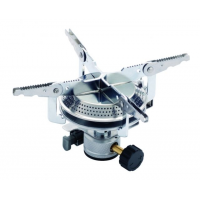 Kovea Backpacking Canister Stoves Hiker Camp Stove KB0408.
---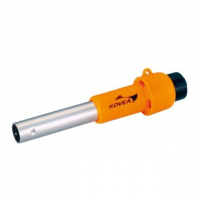 Kovea Backpacking Stove Accessories Igniter KI1007.
---
Kovea Stove Accessories LPG Adapter VAAD0701. Designed to be a small attachment to your canister this adapter is perfect for those with extra propane gases.
---
Can be used during any weather condition. String is included. Automatic piezoelectric ignition lighter - great for Kovea stoves or any other brand. All Kovea Products sold in the United States are in English Packaging. If you receive a product in Korean...
---
Outdoor activity or personal Heating.
---