Brand A-Z
Komperdell (1 to 10 of 21)
---
--- Durable and compact, the Komperdell Adventure Contour Powerlock Compact trekking poles provides lightweight support and allow you to customize height with 1 click.
--- Adjustable with a single click and durable enough for extended support, the Komperdell Adventure Contour Powerlock trekking poles are dependable hiking companions.
---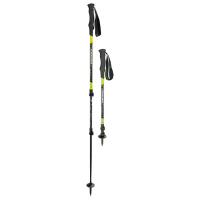 Komperdell C3 Carbon Powerlock Pole
--- Perfect for all of your hiking and backpacking adventures, the compact and lightweight Komperdell Carbon Approach Vario 3 trekking poles feature an innovative and convenient 3-section folding design.
--- Designed for hikers, backpackers and mountaineers, the Komperdell Carbon Expedition Tour Compact trekking poles are lightweight and highly packable without sacrificing robust support.
--- With a blend of carbon and Titanal.HF aluminum, the 3-section Komperdell Carbon Powerlock trekking poles are built to tackle tough terrain, providing lightweight, durable support.
--- Made in Austria, the 3-part Komperdell Carbon Ultralite Vario 4 trekking poles are adjustable, foldable and lightweight-perfect for hiking, backpacking and traveling, when space is at a premium.
--- Throw your joints a little help on your next hike. The Komperdell Highlander Cork Antishock trekking poles minimize impact and help you keep moving in comfort with lightweight cork grips.
---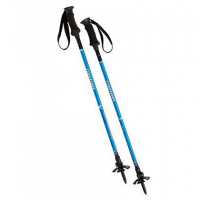 No matter where you're hiking, or what time of year it may be, the Komperdell Mountaineer Titanal Powerlock trekking poles are guaranteed to make the trek even more enjoyable. . Lightweight, two-section trekking poles made from Titanal, one of the strongest...
--- When the trail calls, bring the Komperdell Ridgehiker Cork Powerlock Compact trekking poles for a little extra support. Lightweight cork grips and padded straps add comfort.
---
Durable -The replacement tip is made of solid sturdy rubber, with a metal washer in the base, keeps tips from wearing through and increases contact and spreads the pressure. Easy - slip on easily with a snug fit, remove simply with a twist. Universal...
---
---