Brand A-Z
Klecker Knives And Tools (1 to 10 of 21)
---
---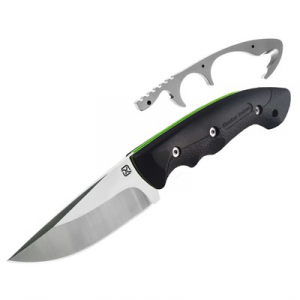 The Klecker Abiqua Hunter Knife is purpose-built to ensure that hunters always enter the field with a ready-made knife that can tackle downed game with ease, gutting and skinning animals and preparing them for processing. The Klecker Abiqua Hunter Knife...
---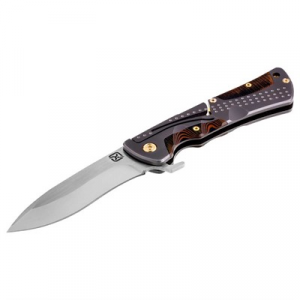 Everybody wants a pocket knife that they can show off to their buddies as a flashy, attractive everyday-carry item, but knives also need to be built for durability and reliability in everyday situations. The Klecker Cordovan knife fits the bill on both...
---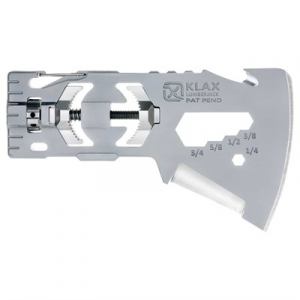 Having a dependable, durable ax is critical to a successful camping or outdoors experience, and the Klecker KLAX Lumberjack Head is the perfect product to ensure that you never go without a purpose-built ax that can tackle all of the largest jobs in the...
---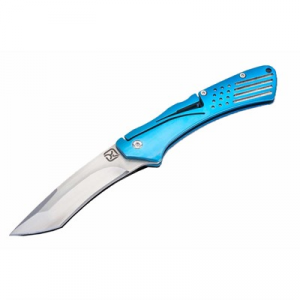 The Klecker Slice knife offers those looking for an upscale, classy pocket knife with a high-end option that is built well enough to handle any slicing or cutting task encountered out in the world. The Klecker Slice knife features a blade made from stainless...
---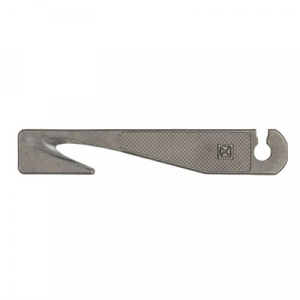 Nobody lives their daily lives with the expectation of being in a car accident, but vehicle accidents are fairly common occurrences in our modern life, and it's important to be prepared with the possibility of experiencing one. That's why having the Klecker...
---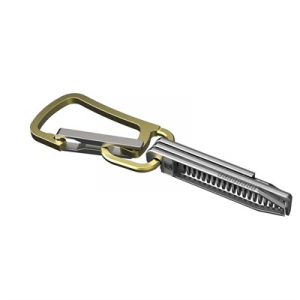 Klecker offers an innovative line of easy-to-carry knives, tools and other implements that can be incorporated into any everyday-carry kit, but keeping all of these tools organized can be a challenge. Enter the Klecker Stowaway Carabineer. The Klecker...
---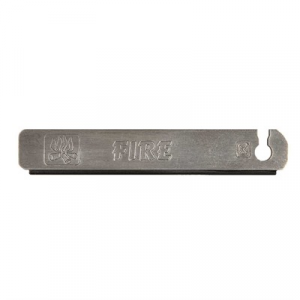 While starting a fire isn't on the daily to-do list for most individuals, having the ability to produce a shower of sparks to ignite wood and tinder is a great emergency skill to have on-hand, especially when carrying the right tool for the job is easy....
---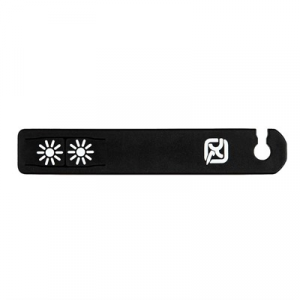 One of the must-haves for an effective, all-round everyday-carry kit is a good flashlight. Half of every day is spent in darkness, so it's imperative to have a ready-made tool to provide light when needed. Enter the Klecker Stowaway Flashlight. The Klecker...
---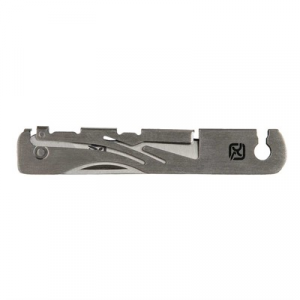 Everyday-carry knives, by their nature, are traditionally smaller, utilitarian tools that are easily carried in pockets. However, smaller tools are easier to carry, making it more likely that you'll have them on-hand when needed, and the Klecker Stowaway...
---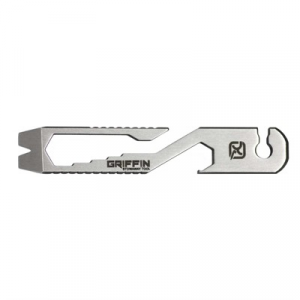 While there are many small, lightweight, minimalist everyday-carry tools on the market, adding in multiple different tools can overwhelm pockets and make a trim carry kit cumbersome. The Klecker Stowaway Griffin Tool eliminates the clutter, providing...
---