Brand A-Z
Kiss My Face (1 to 6 of 6)
---
--- Pamper and moisturize your skin with ease in the 2n1 Lavender Shea Light Moisturizing Air Powered Spray from Kiss My Face. Made with natural ingredients, your skin will welcome this spray on moisturizer with open pores, and even better, you'll be smelling...
---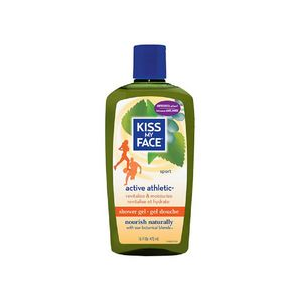 Relax your body and muscles the right way with the Active Athletic Shower & Bath Gel from Kiss My Face. All natural ingredients form together to give your body a soothing and aromatic rest after a hard day. PRODUCT FEATURES: Ingredients: Aqua, Sodium...
--- Kiss My Face's Anjou Pear Liquid Moisture Soap will soon become your favorite moisturizing soap. Use it daily to replenish your natural soft skin with the hydrating properties from vitamins A & E and other natural herbs and flowers. Lost moisture is replaced...
---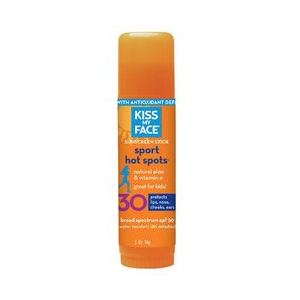 Kiss My Face makes protecting your skin easy with their Hot Spots Sunscreen Stick. Its combination of SPF30 sun protection and moisturizing ingredients will have your skin thanking you. PRODUCT FEATURES: Protection in a stick-SPF 30: Our Sport Hot Spot...
--- For those that need a gentle touch, Kiss My Face has the Sensitive Side 3in1 Sunscreen. It's gentle SPF 30 sunscreen meets a rich moisture for a kiss your skin can handle. PRODUCT FEATURES: 4 oz. Antioxidant Defenders Paraben free Phthalate free SLS free...
--- Nothing can ruin the beauty of a tattoo like the sun's harmful rays, which is why Kiss My Face created the Tattoo Shade Lotion-SPF 30. Made with anti-fade tattoo protection so you can leave the house on even the sunniest of days without worrying about...
---