Brand A-Z
Kestrel (1 to 9 of 9)
---
---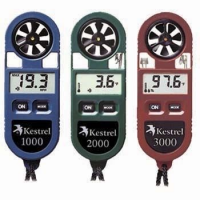 Kestrel Camp & Hike 1000 Wind Meter / Anemometer Blue 0810.
---
Kestrel Camp & Hike 2000 Weather Meter / Thermo Anemometer Green 0820. Capable of measuring both wind and temperature phenomena the Kestrel 2000 Thermo Anemometer is a compact and durable weather meter that puts essential weather information in the palm...
---
Kestrel Camp & Hike 2500 Weather Meter / Digital Altimeter Orange 0825.
---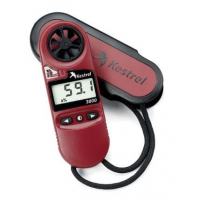 Kestrel Camp & Hike 3000 Weather Meter / Digital Hygrometer Red 0853 0830. Before the Kestrel 3000 came along the technology required to gather this information would require masses of equipment in particular a Sling. Replacing a Sling Psychrometer with...
---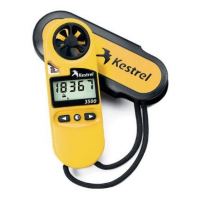 Kestrel Camp & Hike 3500 Weather Meter / Digital Psychrometer Yellow 0835.
---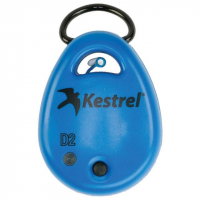 Kestrel Camp & Hike Drop D1 Temperature Monitor Blue 0710BLU. It allows you to monitor and record the conditions of any environment and easily access and chart real-time and historical data on your phone or tablet. A Kestrel DROP D1 logger can be placed...
---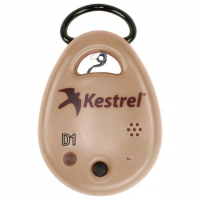 Kestrel Camp & Hike Drop D2 Temperature and Humidity Monitor Blue 0720BLU. Available in three models the Kestrel DROP D1 Temperature Logger the Kestrel DROP D2 Temperature and Humidity Logger and the Kestrel DROP D3 Temperature Humidity and Pressure Logger...
---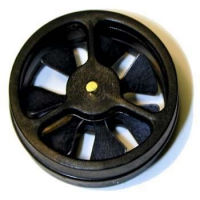 Kestrel Camp & Hike Replacement Impeller for All Meters Black 0801. Each impeller is individually calibrated in our NIST traceable wind tunnel to Kestrel specifications and comes with its own Certificate of Conformity. Simply replacing the impeller in...
---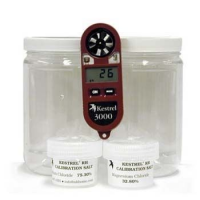 Kestrel Camp & Hike RH Calibration Kit for 3000 3500 4000 Series Black 0802. This manual explains the steps for calibrating the humidity measurement for the Kestrel. The large container is used to create a stable environment. The small containers are...
---
THE WEEKDAY DISC GOLF BAG | Fits 5-7 discs and is designed for lightweight playing. No more carrying 45.5 discs to hit the course.. KEYS AND WALLET POCKET | The handy zipper pocket in the back is ideal for keys, wallets, protein bars or even wads of $100...
---
Die-cut spacer mesh hipbelt and harness. Fully adjustable AirScape backpanel with foam ridges for ventilation. Sternum strap with emergency whistle. Stretch front pocket. Top lid access.
---
Accurate, rugged handheld weather and heat index meter with large, replaceable impeller, responsive temperature sensor and temperature-corrected humidity chamber. Measures heat stress index, relative humidity, dew point temperature, wind chill, air/water/snow...
---
---
Compatible with any Kestrel Meter, the Portable Mini Tripod makes for easy use when out in the field. Lightweight at just 4oz and compact with fold out legs and non-slip vinyl feet. The D-ring Velcro cinch strap makes it easy to secure the tripod to posts,...
---