Brand A-Z
Kestrel (1 to 6 of 6)
---
---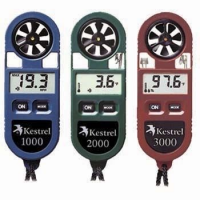 Kestrel Camp & Hike 1000 Wind Meter / Anemometer Blue 0 810. Measuring wind is a breeze with the Kestrel 1000. We developed the Kestrel 1000 Pocket Wind Meter in 1995 when NKs co-founder Richard Kellerman needed a reliable wind meter for flying his glider....
---
Kestrel Camp & Hike 2000 Weather Meter / Thermo Anemometer Green 0 820. Winter sports enthusiasts around the world love Kestrel Meters. Thanks to the patented external temperature sensor the Kestrel 2000 can take accurate water and snow temperature readings...
---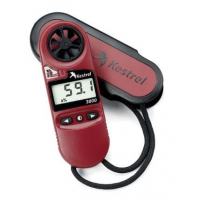 Kestrel Camp & Hike 3000 Weather Meter / Digital Hygrometer Red 0853 830. You know youre working hard - make sure youre staying safe. The Kestrel 3000 keeps you from working past your limits. From the Kestrel 3000s accurate relative humidity readings...
---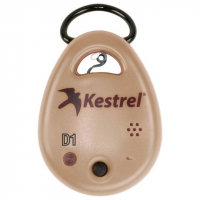 Kestrel Camp & Hike Drop D1 Temperature Monitor Tan 0710TAN. It allows you to monitor and record the conditions of any environment and easily access and chart real-time and historical data on your phone or tablet. A Kestrel DROP D1 logger can be placed...
---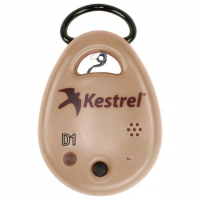 Kestrel Camp & Hike Drop D2 Temperature and Humidity Monitor Blue 0720BLU. Available in three models the Kestrel DROP D1 Temperature Logger the Kestrel DROP D2 Temperature and Humidity Logger and the Kestrel DROP D3 Temperature Humidity and Pressure Logger...
---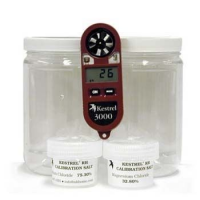 Kestrel Camp & Hike RH Calibration Kit for 3000 3500 4000 Series Black 0 802. This manual explains the steps for calibrating the humidity measurement for the Kestrel. The large container is used to create a stable environment. The small containers are...
---