Brand A-Z
Kelty (1 to 10 of 16)
---
---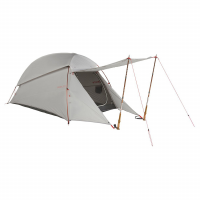 Coming in at a cool 3 lbs. and 10 oz., the Horizon 2 is the lightest-weight member of the Kelty family. Pitching is quick and easy with a hybrid one-piece design, a hubbed pole system, and Kelty Hug Clip and Kelty Connect pole connections. They built...
---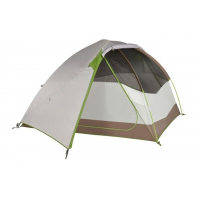 Kelty Camp & Hike Acadia 4 Tent - 4 Person 3 Season 53324. The 3-pole design provides more head and shoulder room and the continuous pole sleeve design is built to make pitching a breeze. Two doors and two vestibules make entry/exit a piece of cake...since...
---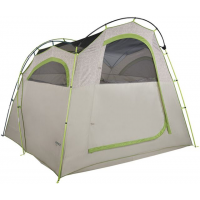 Kelty Camp & Hike Camp Cabin 6 Tent White One Size 40817017.
--- Like a mountain goat, having 4 points of contact with the ground kicks butt over being an ungainly biped. The shock-absorbing Kelty Discovery 2.0 trekking poles add surefooted stability to your hikes.
---
The Grand Mesa 4 tent is a great value for backpackers and campers and includes high-quality DAC press-fit poles. It's easy to pitch, includes a single vestibule for storage, and offers excellent ventilation. .
---
Kelty Camp & Hike H2GO Privacy Shelter 40816816. With a 7-foot-tall structure it is built to provide coverage as you do what you need to do. Steel poles create great stability while its free-standing design helps you set up your living space just how...
--- The Kelty Large Folding cooler offers the best of both worlds: It collapses for easy storage yet unfolds conveniently to make a semirigid cooler. It's perfect for a weekend getaways or family camping.
---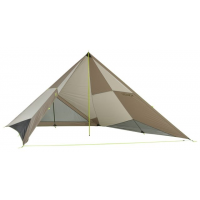 Kelty Camp & Hike Mirada Tarp-Grey 40820816.
---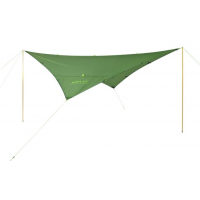 Kelty Camp & Hike Noah's Tarp - 9 kty01629. This ultralight affordable shelter is handy to have aboard when you want weather protection in a hurry whether you are traveling by land or water.
--- Great for places where storage space is limited, the Kelty Small Folding cooler collapses for easy storage yet unfolds conveniently to create a semirigid cooler when you're headed out for some fun.
---