Brand A-Z
Jetboil (41 to 50 of 61)
---
---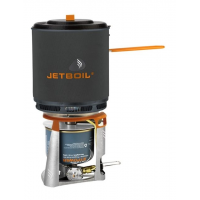 Jetboil Camp & Hike Joule Group Cooking System-Black JOULE. Joule is quick to set up with no time lost preparing hot liquids melting snow and cooking meals for large groups. Joule's 10000 BTU burner provides the raw power for rapid boil times of 2 minutes...
---
Ideal for boiling water for fast food and drink to complement a base camp system, the Jetboil Luna Satellite Burner attaches to Jetboil multi-burner stoves to enhance camp cooking endeavors.
---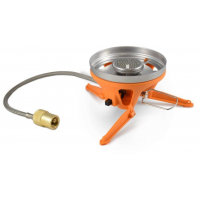 Jetboil Base Camping Propane Stoves Luna Satellite Burner-Orange jet0060Orange. Attaches to the Genesis and Eureka Spire/Spire LX stoves via the JetLink fuel output port which is designed to provide fuel to JetLink compatible stoves and accessories without...
---
The Jetboil MicroMo Cooking System balances clean lines and travel-friendly weight with uncompromising cooking performance for your backpacking adventures.
---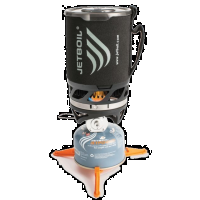 Jetboil Backpacking Canister Stoves Micromo Cooking System-Carbon MCMCB. Cold-weather reliability and a wind-blocking shroud are integrated into our most lightweight and low-profile design with premium regulator simmer control.
---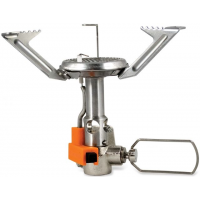 Jetboil Backpacking Canister Stoves Mightmo Stove MTYM. It's almost impossibly small but features a mighty 10000 BTU burner and four full turns of the regulator valve spindle for simmer control unlike anything else in the backcountry.
---
Expand your backcountry cuisine beyond freeze-dried humdrum. The Jetboil MightyMo stove works with your basic cookware and gives you the ability to simmer, saute or fry meals the way you do at home.
---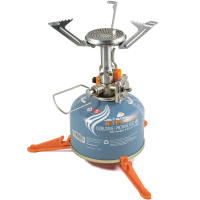 Introducing the ultra-stowable, single-burner stove that unleashes the power of a professional range. At 3.3 oz., it
---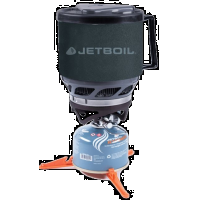 Jetboil Minimo 6000 BTU/h / 1.75 kW Personal Backpacking Stove Cooking System-1 Liter-Carbon. It's not just about boiling it's about cooking. The Minimo provides unsurpassed performance control and usability. Starting with the innovative new valve design...
---
Winner of Backpacker magazine's 2015 Editors' Choice Award, the MiniMo provides excellent simmer control and usability for making gourmet meals on your backpacking trips.
---