Brand A-Z
Jetboil (21 to 30 of 61)
---
---
Enjoy cocoa, coffee or a gourmet freeze-dried meal in a jiffy with the new Jetboil Flash cooking system, which boils water in 100 seconds, allowing you to conserve fuel and dig in faster.
---
With the Jetboil Flash Java kit, brewing coffee in the backcountry is just as easy as whipping up a cup at home. Boil 2 cups of water in 100 seconds and use the press to pour the perfect cup of joe.
---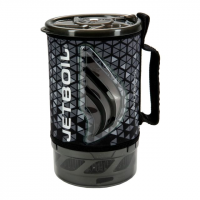 Jetboil Backpacking Stoves Jet Boil Flash Javakit w/Coffee Sample Pack Geo FLJVGO. Boiling water may not be rocket science but doing it in 100 seconds takes a lot more than rubbing two sticks together. To create the new Flash we challenged every aspect...
---
Boil, simmer and cook with ease for your fellow backpackers.The Jetboil FluxRing cooking pot's wide-open shape and generous capacity make it ideal for preparing large meals.
---
Expand your backcountry cooking capabilities with the Jetboil FluxRing Fry Pan. Partnered with the Jetboil Personal Cooking System, it creates a convenient setup for a campsite stir-fry or saute.
---
The Fuel Can Stabilizer provides a stable base for Jetboil stoves when they are being used on uneven surfaces.
---
Double your camp cooking output with the Jetboil Genesis 2-Burner Stove. It's a compact, folding, 2-burner stove that comes with a fuel regulator and an easy-to-carry storage bag.
---
The Jetboil Genesis Basecamp System is the world's first complete cooking solution in one easy-to-carry travel bag.
---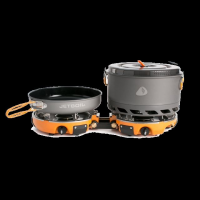 Jetboil Base Camping Propane Stoves Genesis Base Camp System-Orange jet0058Orange. The eco-friendly ceramic non-stick Fry Pan complements the unparalleled simmer control to sizzle bacon and saute perfect eggs while the FluxRing-equipped 5 Liter pot/lid...
---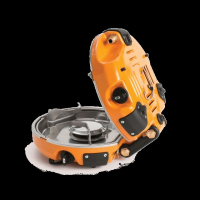 Jetboil Camp & Hike Genesis Stove-Orange jet0057Orange. The Jetboil engineered valve provides unparalleled simmer control; and still boils a liter of water in 3 minutes 15 seconds when using the 5L Flux Pot Includes fuel output port designed to provide...
---