Brand A-Z
Jetboil (11 to 20 of 61)
---
---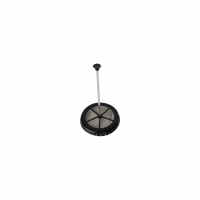 Use the Grande Coffee Press to turn your Jetboil Mini Mo Stove or Sumo Companion Cup into a French press so you can sip your favorite coffee in the backcountry.
---
Jetboil Backpacking Stove Accessories 1.0 L Fluxring Tall Companion Cup CCP0751LT. 0 L FluxRing Tall Companion Cup offers cross-compatibility and flexibility for use with whichever Jetboil system you happen to have.
---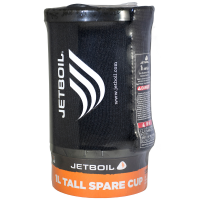 An extra 1-quart cooking cup for the Jetboil Sumo, Minimo, Flash, Zip, Personal Cooking System (PCS), and Group Cooking System (GCS). Perfect for two people using just one Jetboil stove. . . . . . This FluxRing enabled mug lets you save weight by sharing...
---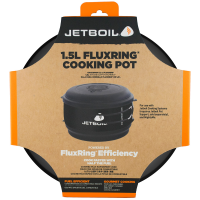 Convert your Jetboil Personal Cooking System to a more traditional set up with this cook pot designed for the Group Cooking System. Featuring FluxRing technology, the pot will boil 2 cups of water in 2 minutes. Ideal for melting snow, family camping,...
---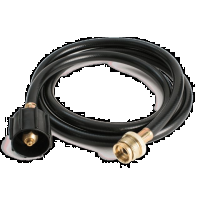 Jetboil Stove Accessories Jet Boil 20lb Propane Tank Hose jet0062.
---
Up your backcountry coffee game with the lightweight Jetboil coffee press. It pairs with a variety of Jetboil systems to brew your favorite beverage anywhere and also doubles as a steamer basket.
--- Enjoy butane canister convenience without creating landfill waste, thanks to Jetboil's CrunchIt(TM) Butane Canister Recycling Tool. The CrunchIt first vents the remaining bit of fuel and then punctures the can. . Safe, fool-proof, and compliant with most...
---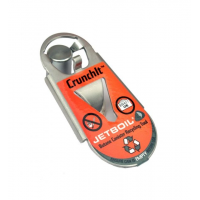 Jetboil Backpacking Stove Accessories Crunchit Fuel Canister Recycling Tool CRNCH. This butane canister recycling tool is safe fool-proof and compliant with recycling standards. The CrunchIt punctures Jetboil Jetpower (and certain other) butane fuel canisters...
---
The Jetboil CrunchIt(TM) tool lets you puncture empty Jetboil Jetpower and other brand isobutane fuel canisters, rendering them ready for the recycling bin.
---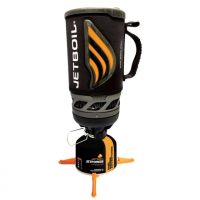 Jetboil Backpacking Stoves Jet Boil Flash Cooking Backpacking Stove System 1 Liter Carbon FLCBN. Boiling water may not be rocket science but doing it in 100 seconds takes a lot more than rubbing two sticks together. To create the new Flash we challenged...
---