Brand A-Z
Jetboil (1 to 10 of 36)
---
---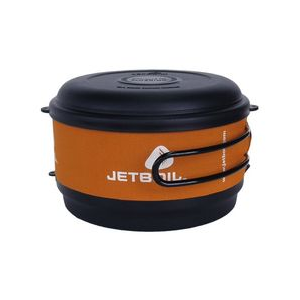 Jetboil has made cooking in the backcountry fun and easy with the FluxRing Cooking Pot. With Jetboil s FluxRing technology the pot heats evenly and efficiently, for convenience and ease. PRODUCT FEATURES: CPT15 , jetboil 1.5L FluxRing Cooking Pots , 1.5L...
--- Whenever there's two of you taking the journey, it only makes sense to have two cups when you guys decide to chow down, and Jetboil wants to keep you both covered, which is why they crafted their 1 Liter tall Spare Cup. To keep dinner warm, this cup utilizes...
---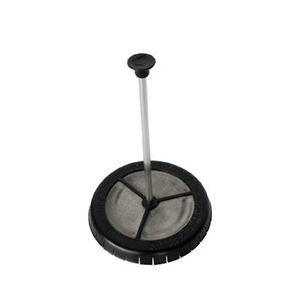 Why settle for instant coffee when you can sip your favorite brew on your next excursion? The featherweight Coffee Press brings civilization with you, even to the most uncivilized locations. Each Coffee Press includes a basket, rod, knob and multi-purpose...
--- Turn that empty fuel canister in to a recyclable piece of metal with the CrunchIt from Jetboil. This handy little tool easily punctures fuel canisters to make them recycling ready. PRODUCT FEATURES: Lightweight, rugged stainless steel construction Safely...
---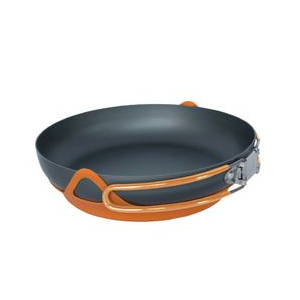 Jetboil has made cooking in the backcountry fun and easy with the FluxRing Fry Pan. With Jetboil s FluxRing technology the pan heats evenly, which means you don't have to worry about the center of the pan burning your dinner and the rest remaining uncooked....
---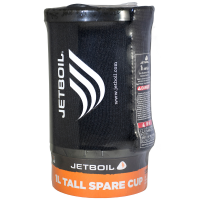 Need an extra cup? This 1.0L FluxRing enabled cup offers cross compatibility and flexibility to use with whichever Jetboil system you happen to have. Compatible with Luna, Zip, Flash, Flashlite, MicroMo, MiniMo and Sumo cooking systems.. . . . . FluxRing(R)...
---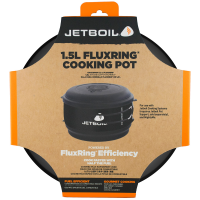 Convert your Jetboil Personal Cooking System to a more traditional set up with this cook pot designed for the Group Cooking System. Featuring FluxRing technology, the pot will boil 2 cups of water in 2 minutes. Ideal for melting snow, family camping,...
---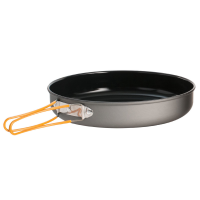 The high wall design of the 10" fry pan is perfect for sauteing, and the non-stick ceramic coating is both eco-friendly and easy to clean. Designed to nest with Jetboil Genesis cooking system.. . 10" ceramic coated fry pan for eco-friendly non-stick performance....
---
The Jetboil CrunchIt(TM) tool lets you puncture empty Jetboil Jetpower and other brand isobutane fuel canisters, rendering them ready for the recycling bin.
---
Enjoy cocoa, coffee or a gourmet freeze-dried meal in a jiffy with the new Jetboil Flash cooking system, which boils water in 100 seconds, allowing you to conserve fuel and dig in faster.
---