Brand A-Z
Industrial Revolution (1 to 4 of 4)
---
---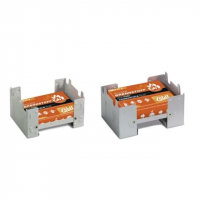 Industrial Revolution Backpacking Stoves Large Pocket Stove w/12 Fuel Tablets ESTOVE12X14L. - Constructed from durable galvanized steel - Includes 12 Esbit 14 g solid fuel tablets store inside stove
---
The Industrial Revolution LunchKit is the perfect kit for work, school, picnics, or holiday outings. The LunchKit contains all you need to eat your lunch in style anywhere, anytime. It comes with two high-edged plates, a Spork (spoon-fork-knife combo)...
--- If you're on-the-go, the Industrial Revolution MealKit is perfect for your backpack, bike, or picnic basket. The MealKit 2.0 includes two plates, a foldable Pack-up-Cup with a lid, a combined strainer and cutting board, a Spork (spoon, fork, knife combo),...
---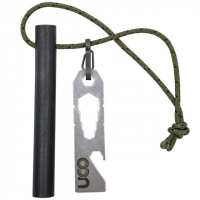 Industrial Revolution Camp & Hike Titan Fire Striker - Ferro Rod Black MTFSEDCKITBLACK.
---