Brand A-Z
Industrial Revolution (1 to 3 of 3)
---
---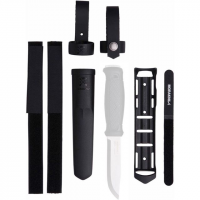 Industrial Revolution Camp & Hike Garberg Multimount Kit Black M13000. Kit includes a belt loop polymer sheath multi-mount base secondary locking loop and mounting straps. Quickly and easily attach and Detach the knife from mount position in seconds.
--- If you're on-the-go, the Industrial Revolution MealKit is perfect for your backpack, bike, or picnic basket. The MealKit 2.0 includes two plates, a foldable Pack-up-Cup with a lid, a combined strainer and cutting board, a Spork (spoon, fork, knife combo),...
---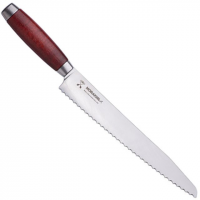 Industrial Revolution Camp & Hike Morakniv Classic 1891 Serrated Bread Knife Red M12310. The durable steel hardened in Mora after secret recipe. The knife edge with a grinding that ensures sharpness for a long time. The broken knife back the coiled handle...
---
Used Book in Good Condition.
---
Used Book in Good Condition.
---
Used Book in Good Condition.
---
The MasterBlaster has an 8.0 peak horsepower motor that blasts air at an impressive 58,500 feet per minute. MasterBlaster comes with wheels for easy maneuvering around your vehicle or bike. This blower is equipped with two twin turbine engines for two...
---
DEHUMIDIFIES LARGE AREAS up to 7,000 square feet. BUILT-IN HUMIDISTAT, plus displays temperature and humidity conditions. EASY TO TRANSPORT; Multiple units can be moved on a standard handtruck. FAST ACCESS for cleaning and maintenance. FITS INTO SMALL...
---