Brand A-Z
Indigo Wild Llc (1 to 2 of 2)
---
---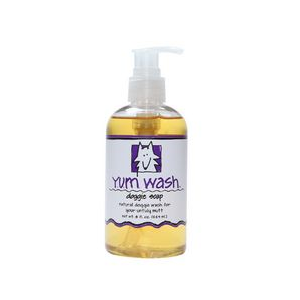 After a long trip, your dog is sure to need a bath to get that fresh scent rolling, and Indigo Wild's Y.U.M. Zum Wash will stop foul odors dead in their tracks. PRODUCT FEATURES: Scent: Y.U.M. 8 fl. oz Saponified oils of certified organic coconut, certified...
--- We all love to take our dogs swimming in the summer, but sometimes they can get a bit of an odor after a log day spent doggy paddling, well, that problem is solved with Indigo Wild's Y.U.M Mist Doggie Spritzer. Simply spray this fresh mist on and your...
---
Made with 100% pure essential oils. Aromatherapy that you can spray anywhere. Can be used for your room, or your body. Deep, uniquely woodsy scent helps you relax and unwind. Made in the USA with the simplest of ingredients.
---
---
Made of ceramic with Wildflower and butterfly debussing and decals. Matching indigo Wildflower bath Accessories include shower curtain and hooks, towels and bath Accessories. Complete the set by purchasing the other indigo Wildflower Accessories. Enhance...
---
Highest Strength, Super concentrated Wild indigo liquid extract!. Wild indigo tincture contains ONLY natural ingredients!. High Quality Wild indigo liquid extract - crude extract of first extraction! We meticulously produce our extracts according to precise...
---
Highest Strength Wild indigo NON-Alcohol liquid extract! To purchase an Alcohol-based version of this extract please follow this link: http://www.amazon.com/gp/product/B013T6GL5O/ (Copy and Paste the Link into a Browser Address Bar).. Wild indigo NON-Alcohol...
---