Brand A-Z
Hults Bruk (1 to 10 of 28)
---
---
The perfect companion for overnight wilderness trips and clearing trails, the beautifully crafted Hults Bruk Akka forester's axe provides exceptional leverage and power in a lightweight package.
---
The Hults Bruks Almike Hatchet is a small, all-purpose axe that's great for making kindling, doing light clearing and other backcountry jobs.
---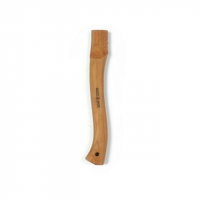 Hults Bruk Camp & Hike Almike Replacement Handle 16 in 15cm x 42cm eye H840702H.
---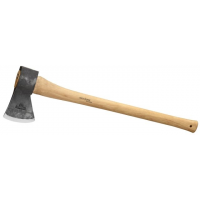 Hults Bruk Axes & Hatchets American Felling Axe by Dave Canterbury 3.5 lb Head 31.5 in Handle. Understanding the features of a tool and the tools intended purpose are key elements to consider when creating the perfect woodsmans axe. By meticulously pairing...
---
The Hults Bruk Aneby hatchet is a stout, medium-size felling axe for cutting down trees and lopping off branches.
---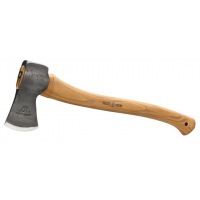 Hults Bruk Axes & Hatchets Aneby Hatchet hub0010. It is designed to offer considerable power and leverage making it deal for hunters to carry out animal skinning and other tasks. Additionally it is ideally suited for light forest work.
---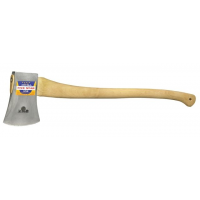 Hults Bruk Axes & Hatchets Arvika 5 Star Racing Axe 4.5 lb Head 32 in Handle H840511. 5-pound hand-forged Swedish steel axe head.Designed for use on Australian hardwood the wide 5.5-inch blade profile makes large V-shaped cuts in hard knotty or frozen...
---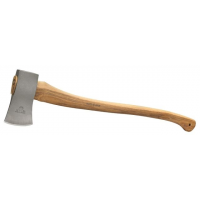 Hults Bruk Axes & Hatchets Atran Felling Axe hub0005.
---
Handmade in Sweden, the Hults Bruk Bjork 30 in. Splitting axe is a larger axe intended for heavier duties such as splitting large logs as well as processing wood for use in a fireplace.
---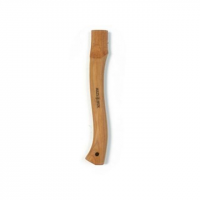 Hults Bruk Camp & Hike Bjork Replacement Handle 30 in 23cm x 63cm eye H840591H.
---