Brand A-Z
Grayl (1 to 4 of 4)
---
---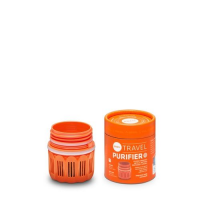 Grayl Camp & Hike Purifier Cartridge-Orange gry0002Orange. Designed to protect against viruses protozoa bacteria heavy metals and chemicals; the travel purifier is perfect for international use hiking camping canoeing fly fishing and most outdoor water...
--- For use with its Ultralight Water Purifier Bottle, the Grayl replacement purifier cartridge provides full-spectrum protection against virus, bacteria, protozoa, sediment, chemicals and heavy metals.
---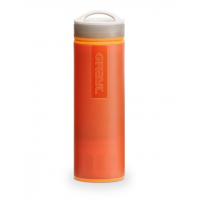 Grayl Camp & Hike Ultralight Purifier Bottle-Orange 321755. Providing full-spectrum protection against pathogens (viruses bacteria and protozoa) particulates chemicals and heavy metals the Ultralight is the perfect compadre for walking the globe traversing...
--- A fast, powerful, one-press mechanism on the Grayl Ultralight Water Purifier bottle makes safe, clean drinking water from nearly any freshwater source in 15 sec., so you won't have to buy bottled.
---