Brand A-Z
Grand Trunk (1 to 10 of 11)
---
---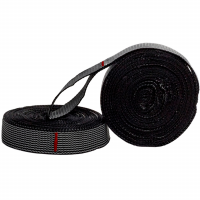 After a long hike, there's nothing better than tying up your hammock and relaxing in the shade. Luckily, the Grand Trunk 14er Straps Hammock Suspension System makes it easy for you to hang ten at a moment's notice. Each strap has a span of 14 feet, allowing...
---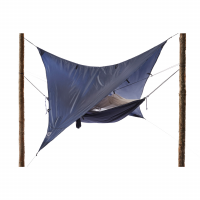 The Air Bivy Extreme Shelter is a brilliant combination of a few of Grand TrunkG??s products: a mosquito-proof hammock, the Funky Forest Tarp, and the Hammock G?uTreeSlingsG?N Hanging Kit. Put these three elements together, and you have an unbeatable...
---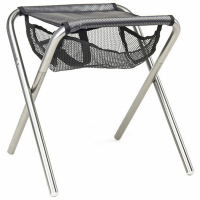 Instead of resting your backside on a fire-ant-infested log or ice-cold boulder, pack the Grand Trunk Collapsible Camp Stool before heading into the woods. This lightweight stool folds up and stores in a compact stuff sack so you'll always have space...
---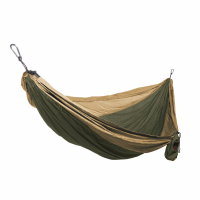 Grand Trunk's Double Parachute hammock is the perfect alternative to your tent and sleeping pad when ultralight is your goal. Weighing in at just 28 ounces, the Grand Trunk Double Parachute Hammock unfolds to a 9.5-foot length and with its 400 pound capacity,...
---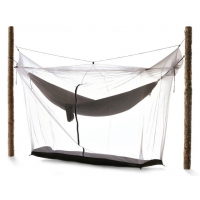 Grand Trunk Bug Nets Hammock Netting Mozzy. Not only do bug bites leave you scratching miserably for days or even weeks post-adventure but mosquitos transmit disease. In fact mosquitos are considered the deadliest animal in the world. Never fear with...
---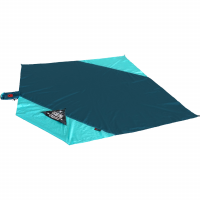 The lightweight Grand Trunk Parasheet is perfect for a day at the beach, picnic at the park or fun in the backyard. Constructed with nylon, it easily wipes clean and dries quickly so you wonG??t worry about mildew or funky smells when stuffing into the...
---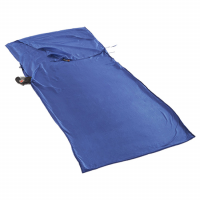 The Grand Trunk Silk Sleep Sack is a roomy sleep sack that makes a luxurious silk sleeping bag liner, or bring it along when you travel for a comfortable, hygienic alternative to hotel bedding.
---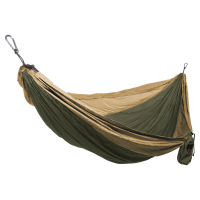 The Grand Trunk Single Parachute Nylon Hammock packs down to the size of a softball so you can toss in your car for a day at the beach or in your backpack for an ultralight sleep system that lets you leave your tent and sleeping pad at home.High-strength,...
---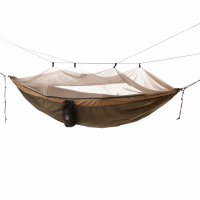 The Skeeter Beeter Pro Hammock boasts a godsend for summer camping: attached no-see-um mosquito netting overhead that keeps biting little buzzers away so you can actually enjoy the fresh air. The larger Skeeter Beeter Pro Hammock can support up to 400...
---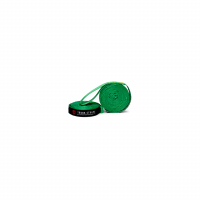 Grand TrunkG??s Trunk Straps make hoisting up that hammocked suspension ten fold easier than repeatedly tying and untying your hammock system. Crafted with non-stretching, polyester webbing, these straps are essentially a ten foot long daisy chain, complete...
---