Brand A-Z
Grabber (1 to 10 of 10)
---
--- The Grabber Biodegradable hand warmers provide up to 10 hrs. of warmth on cold winter days, and they're made with natural ingredients and fabric pouches that biodegrade in soil within 2 - 3 years.
--- These convenient Grabber hand warmers help keep your hands comfortable in chilly weather.
--- Keep your hands comfortable when you're playing in chilly weather with the convenient Grabber hand warmers. They are air-activated when you open the packet, providing heat for up to 7 hrs.
--- This larger sized Grabber Mega warmer pad supplies 20 sq. in. of warmth for up to 12 hrs.!
--- Providing up to 12 hrs. of warmth, the Grabber Mega warmer packets keep you comfortable all day long.
--- Numb toes get quick relief thanks to Grabber Toe Warmers. This single-pair pack provides air-activated heat that lasts for hours, so you can get back out there and enjoy the snow.
--- These Grabber toe warmers provide quick relief for cold toes on winter days.
--- These Grabber toe warmers provide quick relief on cold winter days.
--- The Grabber Warmers Excursion Pack contains 8 pairs of hand warmers, 8 pairs of adhesive toe warmers and 8 Peel N' Stick body warmers to help you stay comfortable while playing outside this winter.
---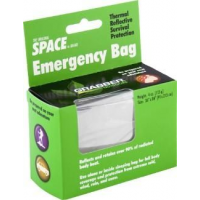 "Grabber Camp & Hike Liberty Mountain Space Metallized Emergency Bag 127015. It can be used alone inside or outside of sleeping bags in survival situations. The full size 36 x 84 bag of original Emergency Blanket material with taped seams and collar retains...
---