Brand A-Z
Gerber (61 to 70 of 284)
---
---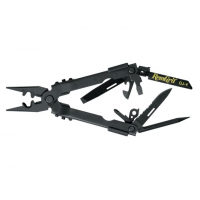 Gerber Camp & Hike D.e.t. Multi-Plier 600 Blasting Cap Crimper 7400 07400. Covered in a black non-reflective coating that won't give you away this tool is easily accessible with one hand. With task-specific tools this tool is invaluable.
---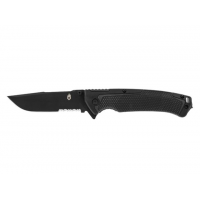 Gerber Camp & Hike Decree-DP Tanto Hybrid S30V 3.7in. Blade Box Serrated 196507 30001004. Black ceramic protects the blade against corrosion; a glass filled nylon rubberized diamond texture handle is tough and easy to grip.
---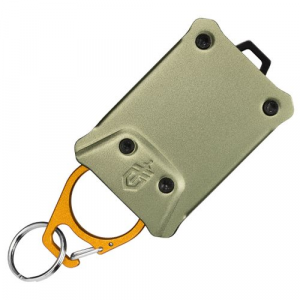 Keep valuable tools close at hand with the Gerber Fishing Tethers, carabiners designed to fit on-finger for intuitive control and tension relief. The Defenders deliver the perfect combination of power and retractability. Constructed with corrosion-resistant...
---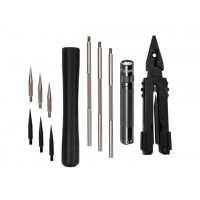 Gerber Camp & Hike Deluxe Mine Probe Kit Sheath - Box-style Package 05982. Probe deep. Probe as conditions dictate with the Basic or Deluxe Mine Kit Probe Kit. Engineered from titanium and sensitive enough to transmit even the lightest contact these kits...
---
Designed to handle mealtime from start to finish, the Gerber Devour Multi-Fork is lightweight and easy to use, with 9 tools on hand for prep, eating and cleaning.
---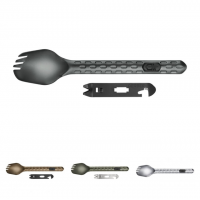 Gerber Camp & Hike Devour Multi-Tool Fork Silver 31003416N. The lightweight combo snaps together for secure portability yet each tool works independently.
---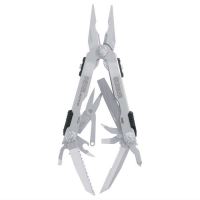 Whether you're on the job or planning a backpacking trip, the multi-tool is perhaps one of the most efficient pieces of gear out there. A compact design includes multiple standard tools that, with a flick, fold out from the body for basic maintenance,...
---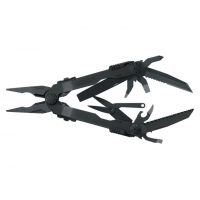 Gerber Camp & Hike Diesel Multi-Plier Black Sheath 1545 2201545. Tough. Capable. Versatile. The Diesel is all of these things and more available to you at the flick of a wrist. With true one-handed deployment this tool is the ultimate in efficiency. The...
---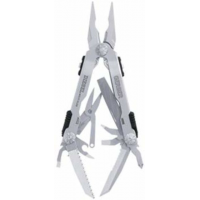 Gerber Camp & Hike Diesel Multi-Plier Stainless Pocket Tool w/ Bead Blast Handle Box Pack 1470. Diesel Multi-Plier Stainless Included Accessories: SHEATH
---
The light and compact Gerber Dime keychain multi-tool takes the standard mini multi-tool to a whole new level with innovative components and a convenient design.
---