Brand A-Z
Gerber (21 to 30 of 284)
---
---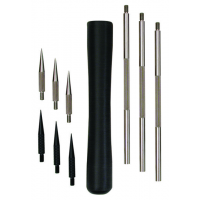 Gerber Camp & Hike Basic Mine Probe Kit Sheath - Box Pack 05984. Probe deep. Probe as conditions dictate with the Basic or Deluxe Mine Kit Probe Kit. Engineered from titanium and sensitive enough to transmit even the lightest contact these kits are built...
---
Inspired by the classic military canteen-and-nesting-cup design, the Gerber Bear Grylls canteen a BPA-free water bottle, snug-fitting nylon sheath and leakproof lock top.
---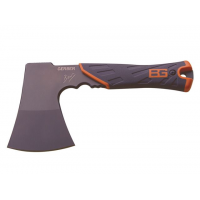 Gerber Axes & Hatchets Bear Grylls Hatchet 31002070. 4 pounds. A 3.5 inch blade couples with a well-proportioned design providing a tool that chops well above its weight class.
---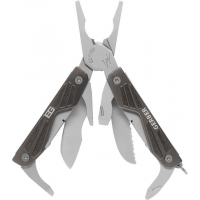 Gerber Camp & Hike Bear Grylls Multi Tool 31000750. The Compact Multi-tool is small enough for a keychain or pocket yet packs a big punch when you need it most. 10 Components Needle Nose Pliers Wire Cutters Fine Edge Knife Serrated Knife Phillips Screwdriver...
---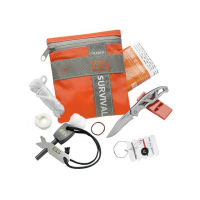 Gerber Camp & Hike Bear Grylls Survival Series Knife Basic Kit 31001112 31000700blister. Stay Alive. Includes: waterproof bag Paraframe Mini knife emergency whistle fire starter sewing kit wire emergency cord fire tinder ripstop nylon bag land to air...
---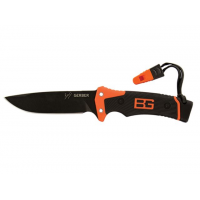 Gerber Camp & Hike Bear Grylls Ultimate Pro Fixed Blade Knife 31001901. This full tang fine edge fixed blade gives you peace of mind with a beefy rubberized handle and an over sized bolster a military-grade sheath keeps it close at hand. Multiple survival...
---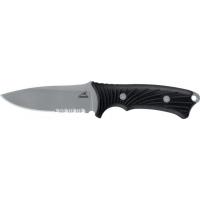 Gerber Camp & Hike Big Rock Serrated Edge Fixed Blade Knife - Box Pack 2201588. 5 inch fixed blade that will handle a myriad of outdoor tasks easily. With a glass-filled nylon core and a TacHide overmold the handle is ready for all day use.
---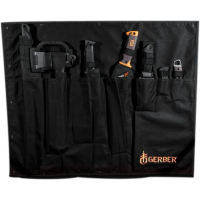 Gerber Camp & Hike Blades Apocalypse Kit 7 Survival Tools 30000601. APOCALYPSE KIT-Z
---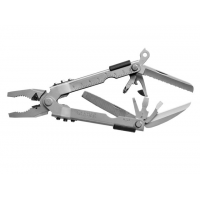 Gerber Camp & Hike Bluntnose Multi-Plier 600 Silver 07500G. Still inclusive of everything that makes the original great this version of the tool features replaceable Tungsten Carbide wire cutters. Some situations require a little extra grit.
---
Gerber Camp & Hike Blunt Tip Replacement Blades - Vital Big Game Folder 31003086. Store both new and used blades in separate cavities each have a rubber noise dampener for stealth stowage.
---