Brand A-Z
Gerber (11 to 20 of 306)
---
---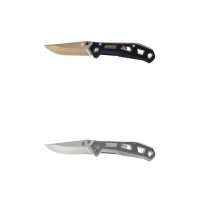 "Gerber Camp & Hike Airlift Folding Pocket Knife Silver 30001346. An everyday carry knife that is light in the pocket yet resilient in use. 2.8 blade length 7 overall length and a stainless steel handle."
---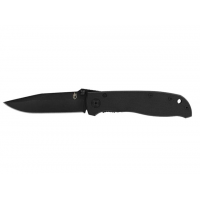 Gerber Camp & Hike Air Ranger Black G-10 Fine Edge 31002950. Dual thumb studs afford ambidextrous one-hand deployment and a liner lock keeps the blade steadily in place.
---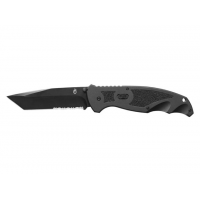 Gerber Camp & Hike Answer 3.25 Tanto Serrated Folding Knife Clam Packaging 2241970. A.S.T access to a blade when most needed this knife is a tactical innovator. Dual thumb studs operate in conjunction with a smart safety-slide lock to offer an intuitive...
---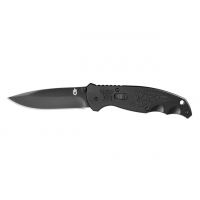 Gerber Camp & Hike Answer F.a.s.t. SM Folding Knife 2.8in Drop Point Fine Edge Blade 31000578. All the knife you need in a compact 2.6 ounce package.
---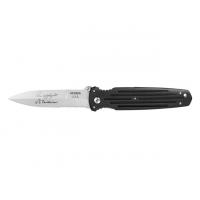 Gerber Camp & Hike Applegate Combat Folding Serrated Knife 45780 05780boxed.
---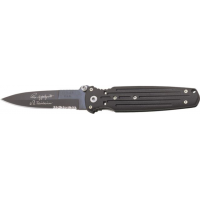 Gerber Applegate-Fairbairn Folding Knifeserrated Black Glass Reinforced Nylon Handle G5786.
---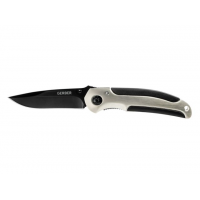 Gerber Camp & Hike AR 3.00 Black Fine Edge Knife 05848. A fine edge blade lends itself to an array of activities while the mixture of an aluminum and rubber handle provides lightweight traction.
---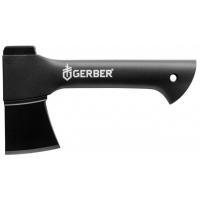 Gerber Axes & Hatchets Back Paxe II 31002648. The new black PTFE coating along the blade is engineered for a sharper edge.
---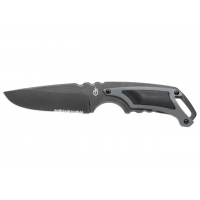 Gerber Camp & Hike Basic Drop Point Serrated Fixed Blade Knife w/Sheath Clam 31000367. A TacHide overmold keeps the handle secure and comfortable for any condition an innovative sheath let's you choose where to carry.
---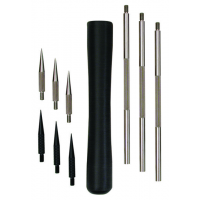 Gerber Camp & Hike Basic Mine Probe Kit Sheath - Box Pack 05984. Probe deep. Probe as conditions dictate with the Basic or Deluxe Mine Kit Probe Kit. Engineered from titanium and sensitive enough to transmit even the lightest contact these kits are built...
---