Brand A-Z
Gerber (1 to 10 of 55)
---
---
Small enough to take with you on outdoor adventures but big enough to do some real work in the backcountry, the Gerber 14 in. Hatchet offers a tough, sharp blade and a comfortable handle.
---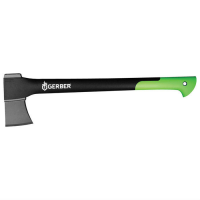 ---
A distinctively different everyday carry, the Gerber Air Ranger G-10 folding knife features a G-10 handle that offers superior grip for deployment and use.
---
Compact and indestructible, the Gerber Bear Grylls Compact Fixed Blade knife with sheath should be your survival tool that stays close at hand for quick day trips into the woods.
---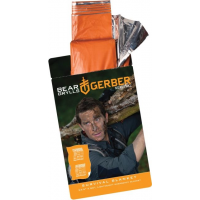 Gerber Camp & Hike Bear Grylls Survival Blanket 31001785. Made of low density polyurethane the blanket features Bear's Priorities of Survival printed on the blanket and comes in a reusable package that can be used to capture water if necessary. This blanket...
---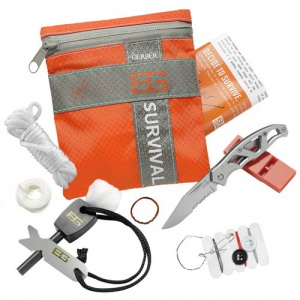 Stay prepared. Stay alive. That's what the GerberA(R) Bear Grylls Survival Pack is designed to help you do. The waterproof bag contains all the essentials for surviving in the outdoors. Designed by the survival expert Bear Grylls, star of the Discovery...
---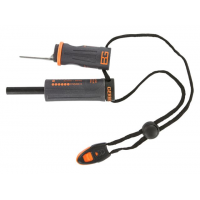 Gerber Camp & Hike Bear Grylls Survival Series Fire Starter Clam 31000699. Watertight construction keeps tinder safe and dry so when you need it you can trust it. Compact fire starter with ferrocerium rod and metal striker Lanyard to keep product secure...
---
The Gerber Bear Grylls Ultimate knife is the pinnacle of the Bear Grylls Survival series. Designed with direct input from Bear himself, this blade features innovations not found on other knives.
---
Opening to align like a real screwdriver for maximum torque and rotation, the Gerber Center-Drive multi-tool offers uncompromising performance through revolutionary design.
---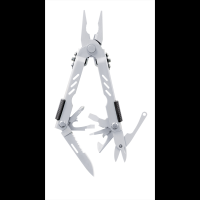 The Gerber Compact Sport Multi-Plier 400 multitool is compact and lightweight, and its stainless steel hardware-including Fiskars scissors and one-handed opening pliers-is super durable and easy to use. Built with all stainless steel components. Patented...
---