Brand A-Z
Gerber (1 to 10 of 258)
---
---
Small enough to take with you on outdoor adventures but big enough to do some real work in the backcountry, the Gerber 14 in. Hatchet offers a tough, sharp blade and a comfortable handle.
---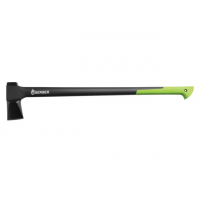 Gerber Axes & Hatchets 36inch Splitting Axe - Card 31003636. A weighted stainless steel head and black PTFE coated blade easily splits large-sized logs in one clean attempt without sticking. The sizable handle is tough and easy to grip.
---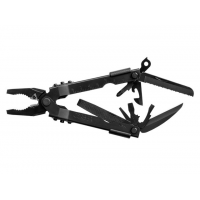 Gerber Camp & Hike 600 Bluntnose Multi-Plier 07520. Serving those who serve this tool is built to be tough and accessible. A one-hand opening design is crucial as is the durable stainless body the variety of 14 tools and multiple versions that are specialized...
---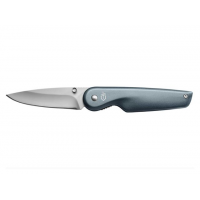 Gerber Camp & Hike Airfoil Folder Fine Edge 31002825. The aluminum handle adds nearly no weight for effortless opening and comfortable ease of use. A smartly ribbed spine and a refined drop point blade add functional value.
---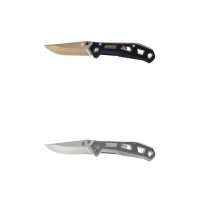 Gerber Camp & Hike Airlift Folding Pocket Knife Silver 30001346.
---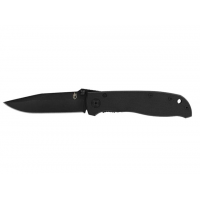 Gerber Camp & Hike Air Ranger Black G-10 Fine Edge 31002950. Dual thumb studs afford ambidextrous one-hand deployment and a liner lock keeps the blade steadily in place.
---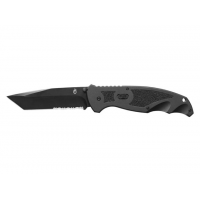 Gerber Camp & Hike Answer 3.25 Tanto Serrated Folding Knife Clam Packaging 2241970. A.S.T access to a blade when most needed this knife is a tactical innovator. Dual thumb studs operate in conjunction with a smart safety-slide lock to offer an intuitive...
---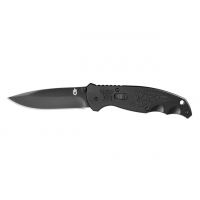 Gerber Camp & Hike Answer F.a.s.t. SM Folding Knife 2.8in Drop Point Fine Edge Blade 31000578. All the knife you need in a compact 2.6 ounce package.
---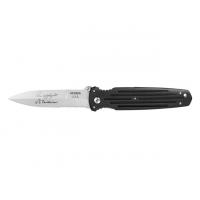 Gerber Camp & Hike Applegate Combat Folding Serrated Knife 45780 05780boxed.
---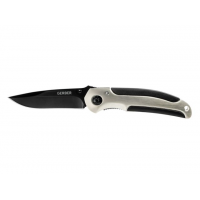 Gerber Camp & Hike AR 3.00 Black Fine Edge Knife 05848. A fine edge blade lends itself to an array of activities while the mixture of an aluminum and rubber handle provides lightweight traction.
---