Brand A-Z
Gerber Legendary Blades (1 to 9 of 9)
---
---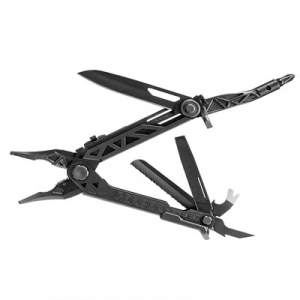 The Center-Drive from Gerber offers uncompromising performance through revolutionary design. The innovative center-axis driver opens with a one-thumb opening system to align like a real screw driver, yielding maximum torque and rotation. No productivity...
---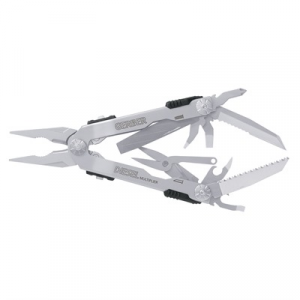 Big. Tough. Capable. Versatile. The Gerber Diesel is all of these things and more, available to you at the flick of a wrist. With true one-handed deployment, this tool is the ultimate in efficiency. The industrial strength components of the Gerber Diesel...
---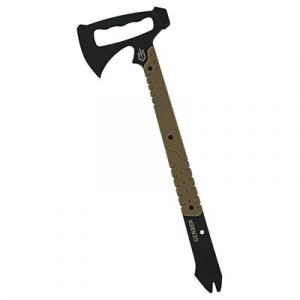 When you're in a situation where time is of the essence, you can't waste time wondering if you have the right tool for the job. No matter what's on the other side of that door or barrier, you want a tool with the same single-minded determination as the...
---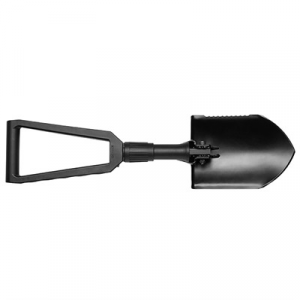 This is a military-grade digging tool for trenches and holes. Armed with a powder-coated, carbon steel shovel head and a serrated blade edge, the E-Tool is designed specifically to conquer tough digging problems in all types of terrain. The foldable body...
---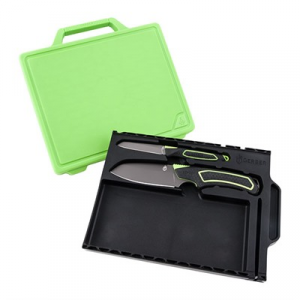 The Freescape Camp Kitchen Kit includes the Freescape Camp Kitchen and Paring Knives, and includes an innovative cutting board that contains a built in ceramic sharpener. A handle for easy carry and a drip channel to keep things clean make the durable...
---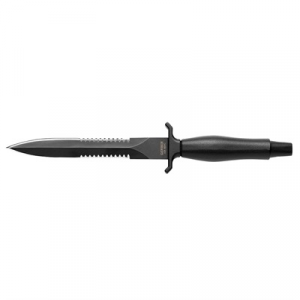 The Gerber Mark II is the benchmark against which other tactical knives are measured. The classic features remain applicable on today's battlefield. The Mark II features a double serrated blade for maximum piercing capabilities, an exaggerated bolster...
---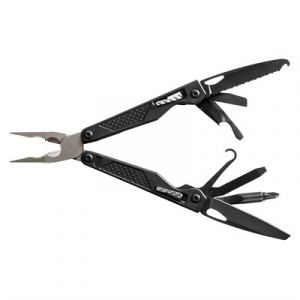 The Gerber MP1-MRO (Maintenance, Repair, and Operations Tool) is the new evolution of a classic. It is focused on maintenance, repairs, and operations, loaded with task-specific tools for your vehicle and a 12-piece universal bit set. A MOLLE-compatible,...
---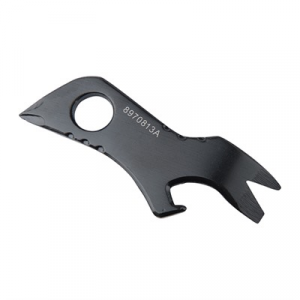 Perhaps the most simply designed tool on the planet, the Shard is the ideal key chain companion. You get "just the basics" with the 7 functions you need in this compact, airline-safe tool. Mfg: Gerber Legendary Blades
---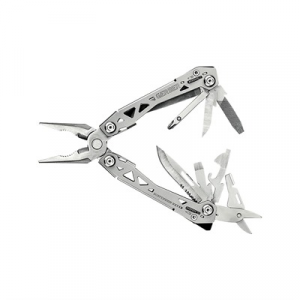 The Gerber Suspension-NXT Multi-Tool features the benchmark qualities that made the original a success, but it is now optimized for the everyday carry consumer. The focus has shifted from the industrial and professional landscape to the commuter, weekend...
---