Brand A-Z
Gerber Legendary Blades (1 to 10 of 11)
---
---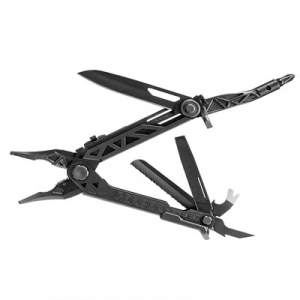 The Center-Drive from Gerber offers uncompromising performance through revolutionary design. The innovative center-axis driver opens with a one-thumb opening system to align like a real screw driver, yielding maximum torque and rotation. No productivity...
---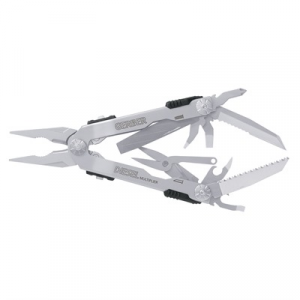 Big. Tough. Capable. Versatile. The Gerber Diesel is all of these things and more, available to you at the flick of a wrist. With true one-handed deployment, this tool is the ultimate in efficiency. The industrial strength components of the Gerber Diesel...
---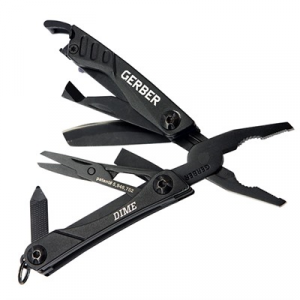 In addition to stainless steel pliers, wire cutters, a fine edge blade, spring-loaded scissors, flathead screwdriver, crosshead driver, tweezers and file, the Dime includes a unique blade designed to safely cut and score plastic packaging and a bottle...
---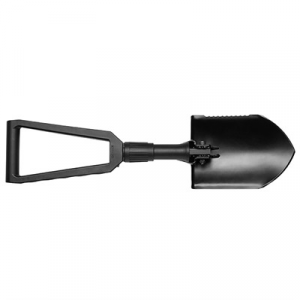 This is a military-grade digging tool for trenches and holes. Armed with a powder-coated, carbon steel shovel head and a serrated blade edge, the E-Tool is designed specifically to conquer tough digging problems in all types of terrain. The foldable body...
---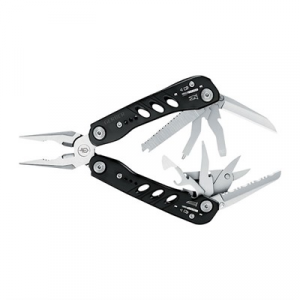 The Evo exudes simple style and features all outboard components, meaning there is no need to open handles to access tools. Each component is locking, making these tools among the safest out there. When you do need the pliers, spring loaded handles reduce...
---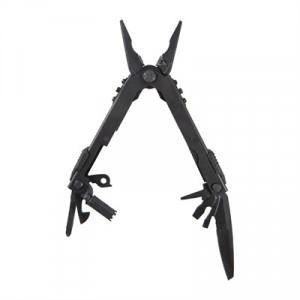 Front sight tool and a carbon scraper in addition to needle nose pliers with crimping jaw and replaceable carbide wire cutters, 1/2 serrated knife blade, wire cutters, Phillips Screw Driver, can/bottle opener. It comes with a black Molle Sheath. Mfg:...
---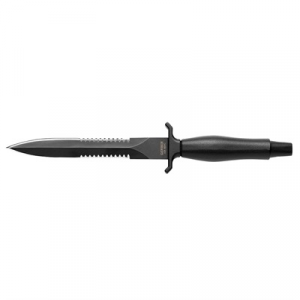 The Gerber Mark II is the benchmark against which other tactical knives are measured. The classic features remain applicable on today's battlefield. The Mark II features a double serrated blade for maximum piercing capabilities, an exaggerated bolster...
---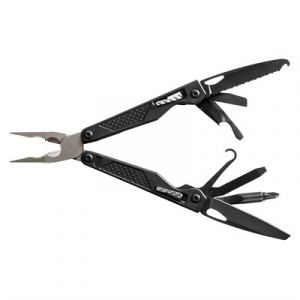 The Gerber MP1-MRO (Maintenance, Repair, and Operations Tool) is the new evolution of a classic. It is focused on maintenance, repairs, and operations, loaded with task-specific tools for your vehicle and a 12-piece universal bit set. A MOLLE-compatible,...
---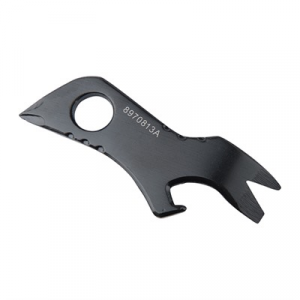 Perhaps the most simply designed tool on the planet, the Shard is the ideal key chain companion. You get "just the basics" with the 7 functions you need in this compact, airline-safe tool. Mfg: Gerber Legendary Blades
---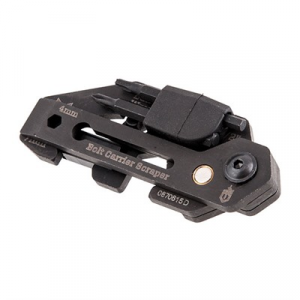 The Short Stack is a compact AR-15 maintenance tool sized to fit into Magpul MOE and MIAD pistol grips. The Short Stack's innovative three-piece design allows shooters to create multiple wrench configurations, allowing users to tighten and loosen the...
---