Brand A-Z
Esbit (11 to 15 of 15)
---
---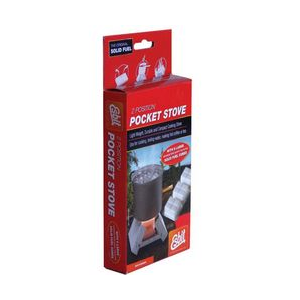 Light and cheap, Esbit's Pocket Stove offers a convenient way to cook up a meal whenever you're on the trail. PRODUCT FEATURES: Approximately 13 minutes burn time per cube Made of galvanized steel Weight: 6.3 oz. Size: 3.9" x 3" x 0.9" Ignition: Manual...
---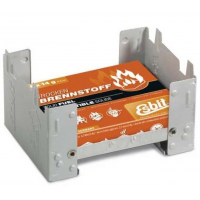 Esbit Alchohol & Solid Stoves Pocket Stove w/ 6 Fuel Tablets ESTOVE6X14. So whether your using it for camping backpacking or emergency preparedness this compact stove is ready to go wherever you do.
---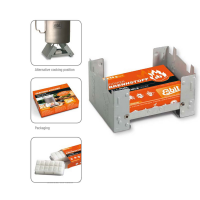 Ideal for backpacking, camping, and your home or auto emergency kit, Esbit's Pocket Stove folds and can fit in a pocket. Includes six Esbit 14 g fuel tablets. . Cooking grade/support is selectable in two steps & suitable for cups, pots, and pans. Folds...
---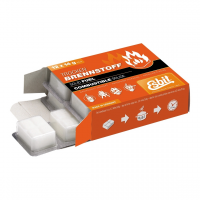 For use with Esbit stoves or other folding stoves, Esbit Solid Fuel Tablets are virtually smokeless and odorless. . Generate up to 1400degF (760degC) intense heat-cook and heat up food and beverages. Large (14 g) cubes/tablets burn approximately 12 minutes....
---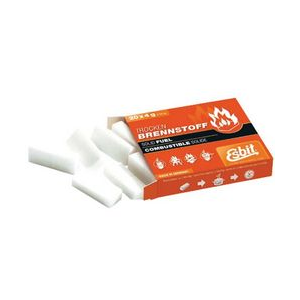 Lightweight and quick-to-burn, Esbit's Solid Fuel Tablets make for some nice and easy burning on the stove or campfire. PRODUCT FEATURES: Can be used to heat up food or beverages, start a campfire, grill or chimney Burn time: 5 min (4g), 12 min (14g)...
---