Brand A-Z
Epiphany Outdoor Gear (1 to 4 of 4)
---
---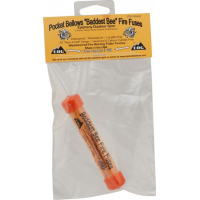 Epiphany Outdoor Gear Camp & Hike Baddest Bee Fire Fuses EOGBB20H BB16H. When ignited with a match lighter or the smallest of sparks from a striking tool Baddest Bee Fire Fuses produce a strong breezeproof fire starting flame in the most difficult of...
---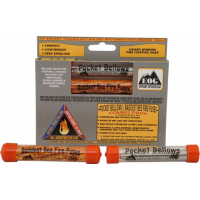 Epiphany Outdoor Gear Camp & Hike Pocket Bellows/Baddest Bee Combo Box-Silver V3BBC. The Baddest Bee Fire Fuses combined with the Pocket Bellows makes starting your next campfire a breeze.
---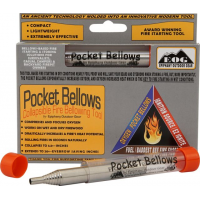 Epiphany Outdoor Gear Camp & Hike Pocket Bellows Fire Stoker V301B. Epiphany Outdoor Gear's lightweight collapsible fire bellowing tool the Pocket Bellows compresses and focuses oxygen directly into the heart of a fire. The byproduct of this extra oxygen...
---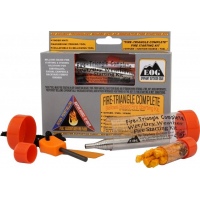 Epiphany Outdoor Gear Camp & Hike Pocket Bellows Weatherproof 3-Piece Fire Starting Kit V3LEO. Since fire starting requires 3 things: an ignition source fuel and oxygen; they developed the Pocket Bellows Weatherproof Fire Starting Kit around these requirements....
---
Pocket Bellows is an ancient fire-starting technology, molded into a modern telescopic hand tool. Start rolling fires with wet or dry firewood in minutes. Gives distance/keeps your face away from the fire when adding oxygen..
---
Proudly made in the United States.. Bellow And Fuses. Epiphany Outdoor Gear Pocket Bellow & Fuse Combo. Pocket Bellow and Baddest Bee Fire Fuses combo box. UPC: 799928883283.
---
Extends to 30" & Collapses to 6",stainless steel,light weight collapsible bellows. Far too many people underestimate the power of OXYGEN when starting a fire,a fire needs 3 things: HEAT SOURCE, FUEL and OXYGEN. This collapsible metal bellows is simple...
---
1. Fire Tinder Cord inside makes this set a perfect Fire Starter Necklace, mini spark Magnesium Ferro Rod Flint and Steel kit, New Flint and Steel Necklace Generation by the Paracord. 2. A great mini Survival Tool, the Waxed Tinder Cord is Waterproof,...
---
Shootout is a comprehensive collection of sling bags and backpacks designed for serious outdoor imaging. Quick Access side door allows a camera or lenses to be swapped out without removing the bag from your body. Side access channel fits a pro-size DSLR...
---