Brand A-Z
Emberlit (1 to 3 of 3)
---
---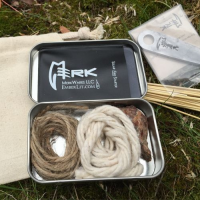 EmberLit Camp & Hike Fire Starting Kit & Tools ESL6510START. Emberlit Strike A Light Fire Starter Kit includes a hinged metal charcloth container that includes a MerkWares Pendant Steel Strikerflint rock fresnel lens several feet of jute twine and cotton...
---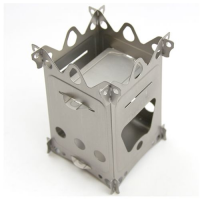 EmberLit Alchohol & Solid Stoves Fireant Stainless Steel Stove FANTS651021. Made of Stainless Steel it weights in at 6.5 oz and packs completely flat for easy storage. A superb wood burning stove the FireAnt offers the added versatility of being designed...
---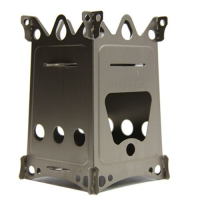 "EmberLit Camp & Hike Fireant Titanium Ultralight Backpacking Stove FANT6510210. It packs completely flat at about 1/8 in thick weighs only 11.3 oz (Stainless steel) or 5.45 oz (Titanium). Properly fed the Emberlit Stove requires minimal effort to produce...
---
Toaks titanium 750ml pot with bail handle.. Durable.. Weight - 4.7oz / 133gr.. Comes with a lid with a lockable grip and a mesh storage sack.. Perfect for outdoor cooking and camping..
---
GASIFIER STOVE - The double-walled design of this backpack stove allows efficient twig wood burning & clean gassification.. COMPACT & SMART - Portable light weight stove design for increased air flow. Ash drop in burner.. VERSATILE FUEL - Use twigs sticks,...
---
100% Money back guarantee. Large size for easy cooking. Great air ventilation allowing for hot cooking temperatures. Easy set up and take down. Light weight & collapsible wood burning camping stove. Folds flat for easy storage. Carry case included with...
---