Brand A-Z
Easy Care (1 to 1 of 1)
---
---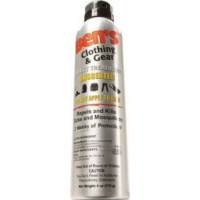 Easy Care Bug Repellent Adventure Medical Ben's Clothing and Gear Repellent 00067600. 0.5percent Permethrin formula binds to the fibers in your clothing and gear killing insects on contact for up to two weeks. One bottle contains enough repellent to treat...
---
LARGE 2 OUNCE TIN: Compare sizes when you are shopping; although a few have caught on, most companies are still offering their wax in smaller tins. TWICE AS MUCH means it lasts TWICE AS LONG.. ALL-NATURAL MATTERS WHEN IT'S THAT CLOSE! Even the most careful...
---
TREAT YOUR URINARY TRACT INFECTION EARLY. Early treatment is the key to fast UTI relief and preventing more serious problems. With AZO Test Strips, you can take a UTI test at home and simply call your doctor with the results... TRUST THE SAME TYPE OF...
---
Full set includes a 81 x 96 inch flat sheet, 54 x 75 x 14 inch fitted sheet, and two 20 x 30 inch pillowcases. Polyester microfiber offers strength and exceptional softness. Fitted sheet has elastic to stretch and fit snugly over mattresses up to 16-inches...
---
THE BEST BANDAGE FOR YOUR RECOVERY: When it comes to your care, the last thing you want is a bandage that is flimsy, poor and cheap. That's why our professional-grade gauzes are designed for maximum protection and comfort for your full recovery, every...
---
✦ TURBOCHARGE YOUR ATHLETIC PERFORMANCE with Leon Sport Salt Pills for athletes with electrolytes, potassium, sodium, calcium, magnesium & Vitamin D. The ultimate salt pills for dehydration ward off heat stress, prevent leg cramps, restore mineral balance...
---