Brand A-Z
Eagle Creek (1 to 10 of 69)
---
--- This super versatile Eagle Creek 2-in-1 Travel Pillow contours around your neck and transforms into a rectangular shape - offering you versatility exactly when you need it. . The super-soft filling provides custom support and better rest means you arrive...
---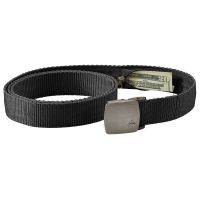 With all of the basic functionality and look of a regular belt, mixed with the secret zippered compartment for storing important folded bills and documents, the all-terrain money belt keeps you safe in style. It won
--- In ruggedly water-repellent, adventure-worthy, Bi-Tech fabric, this is the burliest luggage tag you'll ever own. . . . Extra durable Bi-Tech(TM) material. . Fits business card; comes with blank insert. . Clear window reveals name only. . Adjustable,...
---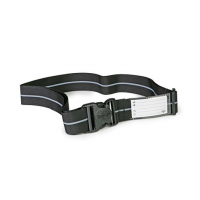 Replace your old luggage strap with one that is heavier duty. Bright colors and a slip pocket for your ID or business card ensure that your bag will stand out from the crowd. Fast-drying and strong 2-inch polypropylene webbing with large Delrin quick-release...
---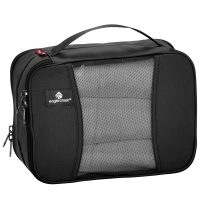 The Eagle Creek Pack-It Clean Dirty Half Cube conveniently keeps your clean stuff away from the dirty stuff with a breathable mesh top on one side, spill-proof mesh top on the other side, and a spill-proof mesh liner to keep the two sides separate. ....
--- The one-way valve of this plastic storage pouch allows you to remove excess air from bulky garments and save up to 80% of the volume when you pack. Medium pouch measures 15.5 x 24.5 inches. Patented one-way pressure valve; patented zip closure at top....
--- The one-way valve of these plastic storage pouches allows you to remove excess air from bulky garments and save up to 80% of the volume when you pack. . Two compressible pouches per set. Pouch #1 measures 15.5 x 24.5 in.. Pouch #2 measures 17.5 x 28.5...
---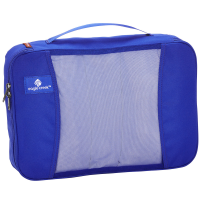 Get your travel must-haves in order and stowed away with the Eagle Creek Pack-It Cube. Built with lightweight polyester and a breathable mesh top, this travel bag will make packing and traveling a cinch. Made from polyester Micro-Weave. Clamshell opening...
---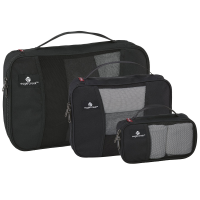 Pack more efficiently with Eagle Creek????????s Pack-It set. Three compact cubes offer space for rolling and compressing clothing, accessories, and other belongings, while the mesh fabric improves breathability and visibility. Use it to maximize your...
---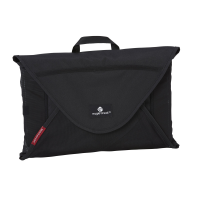 Now offering even more compression, the Eagle Creek Pack-It Garment Folders keep pressed shirts and slacks wrinkle free and looking sharp. This medium-sized folder holds up to 15 items and makes packing a breeze. . Holds up to 15 items (shirts, pants,...
---