Brand A-Z
Dynaflex (1 to 2 of 2)
---
---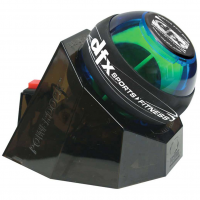 The Powerball Sports Pro Plus combination package comes with a PowerDock. It will activate your gyro in seconds with a push of a button and will securely hold your gyro when not in use. This gyro uses resistance force to generate up to 35 pounds of torque...
---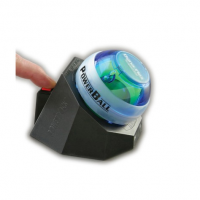 With the Dynaflex PowerBall you get your own light show! The included docking station makes it easy for anyone to get started. The Dynaflex Sports & Fitness PowerBall incorporates LED lights that flash faster and faster as your gyro gains speed. This...
---
Entry-level gyro hand exerciser bundled with gyro docking station. Dynaflex rebranded as Pure Body Logix. Increases your range of motion and conditions your arm and shoulder muscles. Reaches up to 9,000 rpm and creates 25 pounds of torque resistance....
---
DAP DYNAFLEX 230 delivers a "Silicone Tough" latex formulation for outstanding exterior performance against the elements.. Developed for flexibility and crack proof performance, this sealant endures expansion and contraction without cracking or losing...
---
United States. Banned in CA.
---
Exercise and condition hands, wrists, and forearms. Increases hand speed. Improve endurance. Great for pre-show warm-up. Docking station not included.
---
Fits All Dynaflex Models including 4400, 4500, 4000, 3500, 7035, 7053, 7054, 7355, 7359, 7352, 7353, 7354, 7356, 7357, 7358, 7367, 7386, 7387, 7388, 7367 and ID shavers and System 4000. For use on any Silver, Black, Red, Blue and Dark Gray Dynaflex.
---