Brand A-Z
Duracell (1 to 2 of 2)
---
---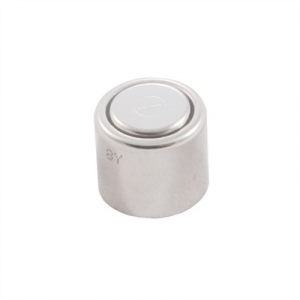 Longest run time between battery changes. Provides reliable power output even in cold weather. Fits the following current model Aimpoint red dot sights: 9000 series, CompC3, CompC SM, CompM2, CompML2, CompM3, CompML3, and Laser Aiming Device LPI. Also...
---
Economical bulk packs of Duracell alkaline batteries in sizes commonly-used by shooters for electronic muffs, flashlights, red dot sights, timers, and other electronic shooting accessories. Mfg: Duracell
---
Brand New Bulk Packaging (Clear plastic bag, no retail packaging). Replaces: 123, 123A, BR2/3A, CR123, CR123A, CR123R, CR17335, CR17345, DL123A, EL123AP, K123LA,. Number of Batteries: 12. Duracell Ultra batteries are specially formulated to meet the increasing...
---
Duracell Hearing Aid Batteries EASY TAB. Easier to open, compact, discreet and totally protects your batteries. Reliable, long lasting power for your hearing aid. Pack of 6 of size 312 1.4-Volt zinc air hearing aid batteries (60 total batteries).
---
Duracell AA NiMH rechargeable blister pack, 4 per pkg.. 100% OEM compatible. Full one year warranty. Guaranteed to meet or exceed original specifications. NiMH. Up to 500 photos per charge. Can be recharged hundreds of times. No battery memory effect....
---
2 Pack of Duracell AA -a total of 48 batteries.
---
Duralock Power Preserve Technology gives you a 5-year guarantee in storage. Duracell is the #1 trusted brand of parents, pharmacists and first responders. Dependable, long-lasting power for remotes, flashlights, toys and more. Duracell AA - 48 pack. Please...
---