Brand A-Z
Dunlop (1 to 8 of 8)
---
---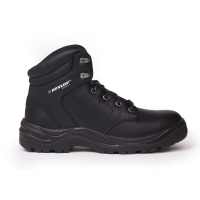 These Dunlop Dakota Safety Boots are great for the workplace, designed with a slip resistant outsole with an acid- and oil- resistant finish and a steel toe cap for extra protection. These Dunlop safety boots also come with a high-cut padded ankle collar...
---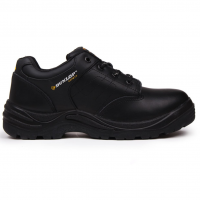 These Dunlop Kansas Safety Shoes are perfect for the workplace, featuring an oil-, acid-, and slip-resistant outsole with shock-absorbing heels. These Dunlop safety shoes also feature a steel toe cap for added protection, finished off with a padded ankle...
---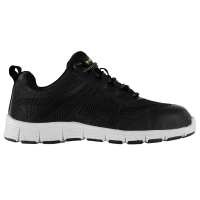 These Dunlop Maine Safety Shoes feature a lace-up front with a pull tab for an easy on-and-off fit, complete with an oil- and slip-resistant sole and steel toe cap. . . Laced. Mesh style upper. Pull tab to heel. Steel toecap: 147.5 ft.-lbs. (200 Joule)....
---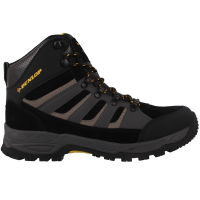 The Dunlop Michigan Safety Boots feature durable rubber outsoles, reflective details to increase your visibility in low-light levels, and steel toe caps for added protection. . . NOTE: This product is sold in U.S. sizes. While the physical product may...
---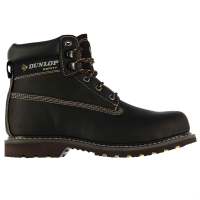 Keep your feet protected on the worksite with these Dunlop Nevada Safety Boots, featuring a metal safety toe, a full-front lace-up closure, a padded ankle collar, and a cushioned insole for a comfortable fit. As well, an extended-wear rubber outsole increases...
---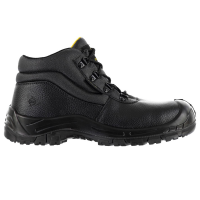 Ideal for the workplace, these Dunlop North Carolina Safety Boots are designed with a steel toe cap for added protection, an anti-slip outsole with oil resistance, and a shock absorber at the heel to reduce fatigue. This ankle-high pair keeps you comfortable...
---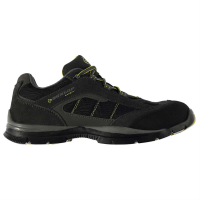 With these Dunlop Iowa Safety Shoes, a steel toe cap and a hard-wearing outsole offer anti-slip and anti-static properties, along with added slip and oil resistance. These Dunlop safety shoes also feature a flexible outsole along with mesh trim to the...
---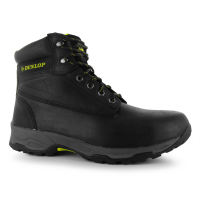 These Dunlop Safety On-Site Boots keep you safe and protected on the job, thanks to the steel toe cap and oil- and slip-resistant sole with added traction for a great grip on difficult surfaces. These safety boots have a full-laced front with a padded...
---